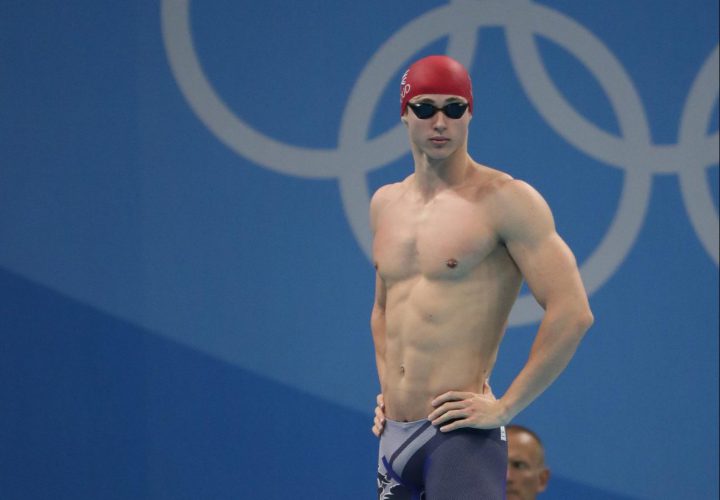 Photo Courtesy: Erich Schlegel-USA TODAY Sports
Editorial Coverage provided by

The field for the men's 50 free at the FINA World Championships will be missing some familiar names, including the reigning Olympic gold medalist and the reigning World Champion.
Olympic gold medalist Anthony Ervin won't be in Budapest after he was sixth in the event at U.S. Nationals. World Champion and Olympic silver medalist Florent Manaudou is taking the year off from competition.
Rio Bronze medalist Nathan Adrian will be in the field, but his 100 free has been much stronger than his 50 so far this season, as he ranks only 10th in the world at 21.87.
Right now, the favorite looks like 22-year-old Brit Ben Proud, who has the top time in the world this year. The only man in the field with a major title to his credit? Cesar Cielo, the Brazilian 2008 Olympic gold medalist and 2009/2011/2013 World Champion, back after missing out on a spot in the Olympic Games last year.
Read below to see what Swimming World's trio of experts think will happen in Budapest. David Rieder, John Lohn and Andy Ross will each offer their predictions for who will finish on the podium.
Men's 50 Free
Current Records:
World Record: Cesar Cielo, BRA (2009) — 20.91
Championship Record: Cesar Cielo, BRA (2009) — 21.08
American Record: Nathan Adrian (2015) — 21.37
2015 World Champion: Florent Manaudou, FRA — 21.19
2016 Olympic Gold Medalist: Anthony Ervin, USA — 21.40
2017 World No. 1: Ben Proud, GBR — 21.32
Swimming World Predictions
David Rieder's Picks:
Gold: Ben Proud, GBR
Silver: Caeleb Dressel, USA
Bronze: Vladimir Morozov, RUS
John Lohn's Picks:
Gold: Caeleb Dressel, USA
Silver: Ben Proud, GBR
Bronze: Vladimir Morozov, RUS
Andy Ross' Picks:
Gold: Ben Proud, GBR
Silver: Caeleb Dressel, USA
Bronze: Cameron McEvoy, AUS
Previous Events
Day One:
Day Two:
Day Three:
Day Four:
Day Five:
Day Six:
Day Seven: