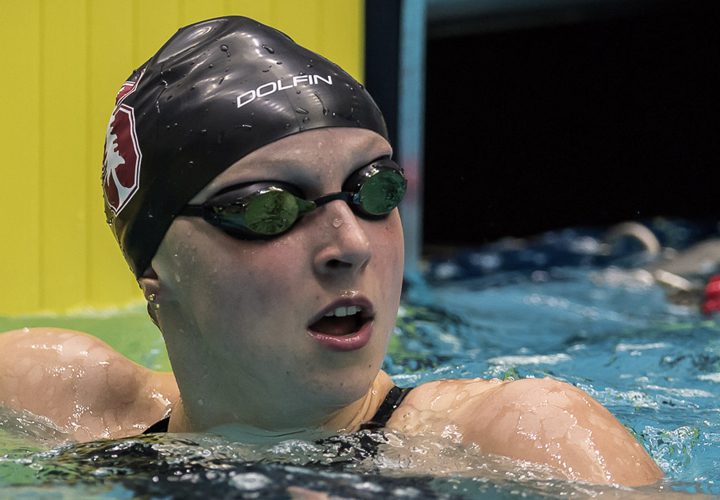 Photo Courtesy: Peter H. Bick
Editorial Coverage provided by

The women's 200 free final at last year's Olympics was a clash between two women who had already won a gold medal in Rio and had already broken a world record. But at this year's FINA World Championships, only one of them is back.
Katie Ledecky will swim the 200 free, and she enters as the clear favorite. Sarah Sjostrom, headed to Budapest as the clear favorite in four other events, will not. Sjostrom has zeroed in on the sprints under new coach Johan Wallberg, leaving Ledecky as the clear favorite in the 200 free.
It's the shortest of the events in which she won Olympic gold in Rio or a World title in Kazan two years ago, but she has been pretty good at it, ranking No. 3 all-time in the event and comfortably first in the world this year at 1:54.84.
Read below to see what Swimming World's trio of experts think will happen in Budapest. David Rieder, John Lohn and Andy Ross will each offer their predictions for who will finish on the podium.
Women's 200 Free
Current Records:
World Record: Federica Pellegrini, ITA (2009) — 1:52.98
Championship Record: Federica Pellegrini, ITA (2009) — 1:52.98
American Record: Allison Schmitt (2012) — 1:52.61
2015 World Champion: Katie Ledecky, USA — 1:55.16
2016 Olympic Gold Medalist: Katie Ledecky, USA — 1:53.73
2017 World No. 1: Katie Ledecky, USA — 1:54.84
Swimming World Predictions
David Rieder's Picks:
Gold: Katie Ledecky, USA
Silver: Federica Pellegrini, ITA
Bronze: Michelle Coleman, SWE
John Lohn's Picks:
Gold: Katie Ledecky, USA
Silver: Federica Pellegrini, ITA
Bronze: Emma McKeon, AUS
Andy Ross' Picks:
Gold: Katie Ledecky, USA
Silver: Emma McKeon, AUS
Bronze: Charlotte Bonnet, FRA
Previous Events
Day One:
Day Two:
Day Three: