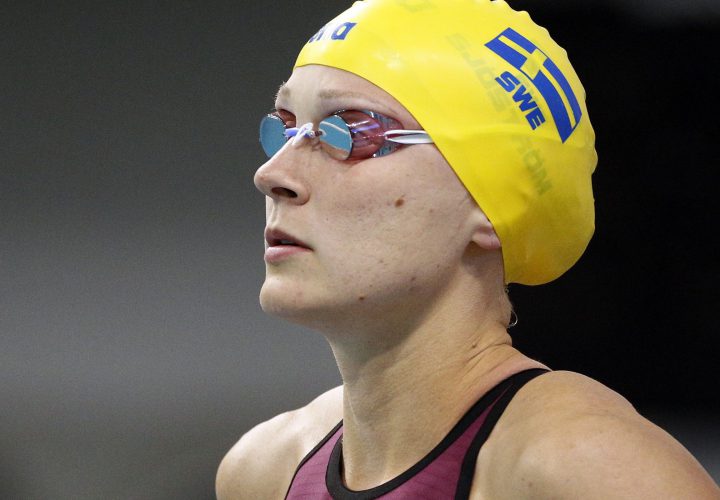 Photo Courtesy: Soobum Im-USA TODAY Sports
Editorial Coverage provided by

2017 has been the best year of Sarah Sjostrom's career so far, and this is someone who is already a three-time World Champion and Olympic gold medalist in the 100 fly. She enters this year's FINA World Championships as a heavy favorite for gold in four different events.
But the 100 fly is her baby and the one in which she should be the most dominant. She won the 2015 World title in the event by 1.41 seconds and the 2016 Olympic gold medal by just under a second. Already this year, she has been more than a second quicker than anyone else.
Read below to see what Swimming World's trio of experts think will happen in Budapest. David Rieder, John Lohn and Andy Ross will each offer their predictions for who will finish on the podium.
Women's 100 Fly
Current Records:
World Record: Sarah Sjostrom, SWE (2016) — 55.48
Championship Record: Sarah Sjostrom, SWE (2015) — 55.64
American Record: Dana Vollmer (2012) — 55.98
2015 World Champion: Sarah Sjostrom, SWE — 55.64
2016 Olympic Gold Medalist: Sarah Sjostrom, SWE — 55.48
2017 World No. 1: Sarah Sjostrom, SWE — 55.76
Swimming World Predictions
David Rieder's Picks:
Gold: Sarah Sjostrom, SWE
Silver: Penny Oleksiak, CAN
Bronze: Kelsi Worrell, USA
John Lohn's Picks:
Gold: Sarah Sjostrom, SWE
Silver: Penny Oleksiak, CAN
Bronze: Rikako Ikee, JPN
Andy Ross' Picks:
Gold: Sarah Sjostrom, SWE
Silver: Emma McKeon, AUS
Bronze: Rikako Ikee, JPN
Previous Events
Day One:
Day Two: