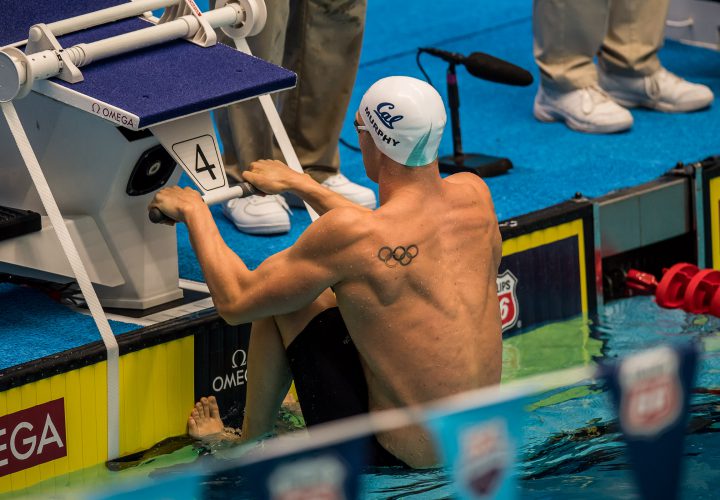 Photo Courtesy: Peter H. Bick
Editorial Coverage provided by

Ryan Murphy won gold in both the 100 and 200 back in Rio, and if the majority of our experts are correct in their predictions for the 100 back, he will be going for the same sweep in the 200 back final at the FINA World Championships.
Murphy held off Mitch Larkin and Evgeny Rylov in that Rio final of the 200 back, and those two will certainly push him in Budapest, along with Rio fourth-place finisher Xu Jiayu, Murphy's training partner Jacob Pebley and Short Course World Champion Radoslaw Kawecki.
Read below to see what Swimming World's trio of experts think will happen in Budapest. David Rieder, John Lohn and Andy Ross will each offer their predictions for who will finish on the podium.
Men's 200 Back
Current Records:
World Record: Aaron Peirsol, USA (2009) — 1:51.92
Championship Record: Aaron Peirsol, USA (2009) — 1:51.92
American Record: Aaron Peirsol (2009) — 1:51.92
2015 World Champion: Mitch Larkin, AUS — 1:53.58
2016 Olympic Gold Medalist: Ryan Murphy, USA — 1:53.62
2017 World No. 1: Evgeny Rylov, RUS — 1:53.81
Swimming World Predictions
David Rieder's Picks:
Gold: Ryan Murphy, USA
Silver: Evgeny Rylov, RUS
Bronze: Mitch Larkin, AUS
John Lohn's Picks:
Gold: Ryan Murphy, USA
Silver: Evgeny Rylov, RUS
Bronze: Xu Jiayu, CHN
Andy Ross' Picks:
Gold: Evgeny Rylov, RUS
Silver: Ryan Murphy, USA
Bronze: Jacob Pebley, USA
Previous Events
Day One:
Day Two:
Day Three:
Day Four:
Day Five:
Day Six: