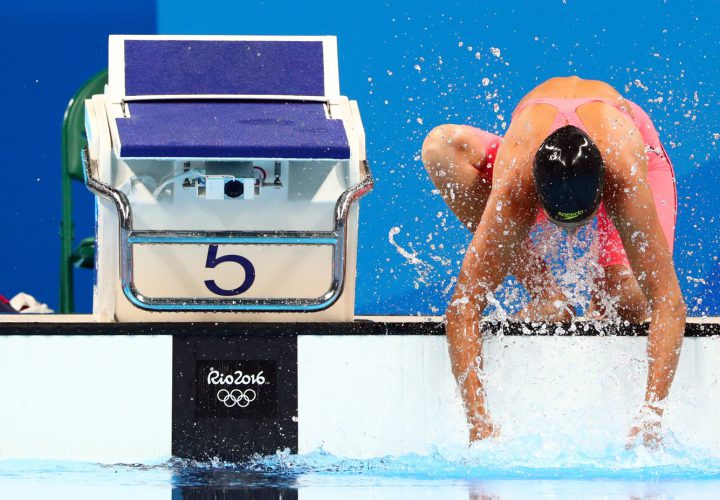 Photo Courtesy: Rob Schumacher-USA TODAY Sports
Editorial Coverage provided by

Yulia Efimova has already made a run at the world record in the women's 200 breast this year, and it would be tough to see anyone stopping her from taking gold at the FINA World Championships.
Rie Kaneto, who won Olympic gold last summer in the event, has not competed so far this year, and neither has Kanako Watanabe, Kaneto's Japanese countrywoman who won the World title in the event back in 2015.
Lilly King, the Olympic gold medalist in the 100 breast, has made major improvements in the 200, but after not even making the 200 final in Rio, just winning a medal would be an impressive effort here.
Efimova has won a World title in the 200 breast before, back in 2013. That was the meet when Rikke Moeller Pedersen set a still-standing world record of 2:19.11 in the semi-finals, and that's the mark Efimova will be chasing in Budapest.
Read below to see what Swimming World's trio of experts think will happen in Budapest. David Rieder, John Lohn and Andy Ross will each offer their predictions for who will finish on the podium.
Women's 200 Breast
Current Records:
World Record: Rikke Moeller Pedersen, DEN (2013) — 2:19.11
Championship Record: Rikke Moeller Pedersen, DEN (2013) — 2:19.11
American Record: Rebecca Soni (2012) — 2:19.59
2015 World Champion: Kanako Watanabe, JPN — 2:21.15
2016 Olympic Gold Medalist: Rie Kaneto, JPN — 2:20.30
2017 World No. 1: Yulia Efimova, RUS — 2:19.83
Swimming World Predictions
David Rieder's Picks:
Gold: Yulia Efimova, RUS
Silver: Lilly King, USA
Bronze: Shi Jinglin, CHN
John Lohn's Picks:
Gold: Yulia Efimova, RUS
Silver: Shi Jinglin, CHN
Bronze: Lilly King, USA
Andy Ross' Picks:
Gold: Yulia Efimova, RUS
Silver: Lilly King, USA
Bronze: Taylor McKeown, AUS
Previous Events
Day One:
Day Two:
Day Three:
Day Four:
Day Five:
Day Six: