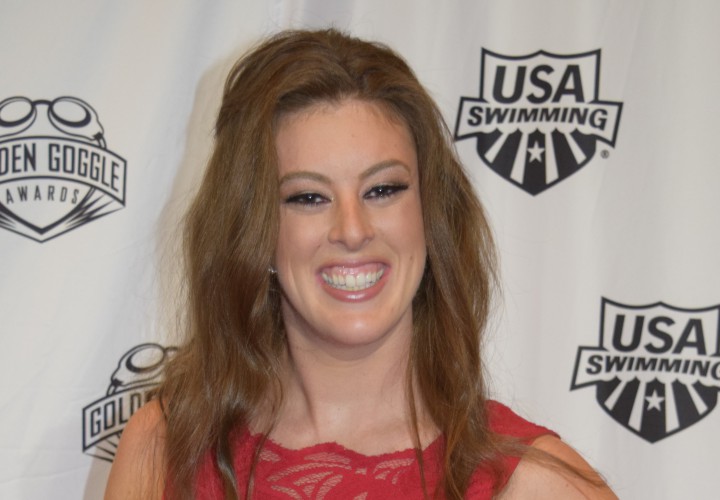 Photo Courtesy: Annie Grevers
Arena Pro Swim Series editorial coverage is proudly sponsored by Arena USA. Visit ArenaUSA.com for more information on our sponsor. For all the latest coverage, check out our event coverage page.
Allison Schmitt, originally slated to swim a full schedule here at the 2016 Arena Pro Swim Series in Austin, is in Colorado for some added rest as well as some time with the USOC High Performance Team according to USA Swimming spokesperson John Martin.
Schmitt is looking for her third straight appearance as the six-time Olympic medalist previously competed at the 2008 Beijing and 2012 London Olympic Games.
After a three-gold performance in London, Schmitt had a few down years before starting to show some signs of a resurgence recently after going public with her bouts of depression.
It makes sense for the National Team veteran to take all the time she needs to gear up for one more run at an Olympic Team with Trials just around the corner.
Here's some information on just what the USOC High Performance Team is all about.
"The administrative unit of the USOC's sport performance division, high performance works in conjunction with all other internal departments and NGBs to develop high performance plans, resource allocation and athlete selection. The team is also responsible for providing performance-impacting services, competitive analysis and training and competition support for Olympic and Paralympic sports. Members of this staff also help select athletes for the best podium performance potential and create high performance plans for achieving sustained competitive excellence.
High performance plans are considered the blueprints – or action plans – for achieving sustained competitive excellence. Essentially, they streamline the flow of NGB information into one central document that ensures effective use of USOC and NGB resources. They also help USOC staff understand the uniqueness and opportunities of NGBs; NGBs that develop clearly detailed high performance plans make a stronger case for USOC programs, services and financial resources."