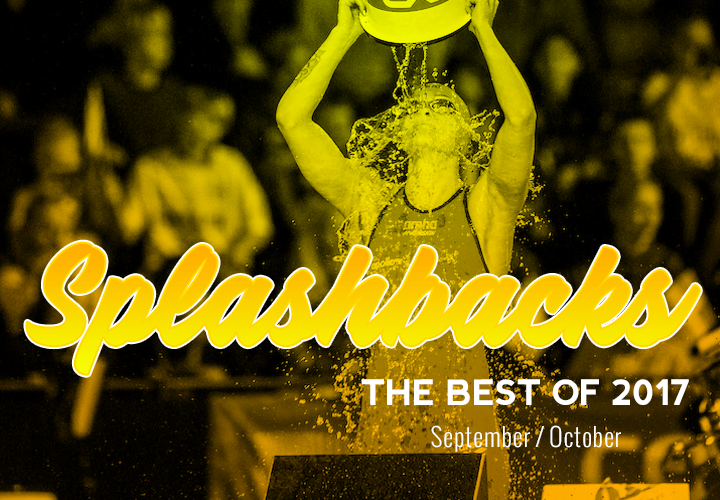 It's been another amazing year of aquatics competition, including an exciting trip to Budapest for the World Championships, and Swimming World had our readers covered every step of the way.  During the next few days, we'll take a look back in "Splashbacks", the most read stories of 2017.
Second to last on our list for 2017 are the months of September and October, where the swimming community mourned coach Maureen "Mo" Rankin, Total Immersion founder Terry Laughlin, and Japanese Olympian Kenji Watanabe.
Late in September, the swimming community mourned the loss of Maureen "Mo" Rankin after she lost her battle with bladder cancer. Rankin swam for the University of Arizona under the tutelage of Frank Busch, was a talented and respected coach in the state of Arizona, and also worked for Swimming World from 2014 – 2016.
The swimming community lost another great in the field in late October when Terry Laughlin, the founder of Total Immersion, lost his battle with prostate cancer. He was 66 years old.
Ahead of the season 35 premiere, it was announced that 1988 Olympian Katrina Radke would be one of the cast members. Radke had originally applied to be on the show in 1999, but never heard back.
The swimming community began looking ahead to the new year several months out when the time standards for the 2018 Junior National Championships, Futures Championships, and Speedo Sectionals meets were released.
The sport of swimming has several unspoken rules or sins that can be committed, including leaving early during a set. Swimming World intern Chandler Brandes counted down the top seven sins for the community's. Which ones have you committed?
Nationally, the conversation surrounding tech suits for children under the age of 12 has become a hot topic. New Jersey made the decision in mid-October voting to ban several types of tech suits for children aged 12 and younger.
Not long after FINA announced technical rule adjustments to the sport of swimming and the Lochte Rule, USA Swimming approved the same modifications. The rule modifications went into effect on September 21, 2017.
The Bucknell University swimming and diving team received sanctions for inappropriate conduct, while some members of the team received individual citations. The misconduct occurred while the teams were already on a two-year probation. As a result, the women's team was placed back on a one-year probation, while the men's team was placed on another two-year probation.
Three-time Japanese Olympian Kenji Watanabe passed away in his home at the age of 48 in mid-September. It was reported that he passed away of a heart attack.
Anthony Ervin made headlines in mid-October when he kneeled for the National Anthem at the 2017 Raia Rapida swim meet. Following his choice to kneel, Ervin tweeted "My point is to save lives, and understand the imbalance. We all have our area. I'm a swimmer."