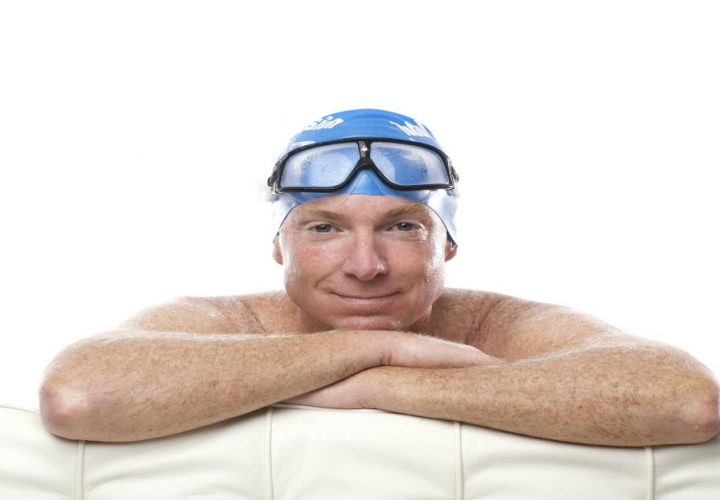 Terry Laughlin, who created the technique-focused swim training system known as "Total Immersion," passed away Friday, Oct. 20, after complications with prostate cancer. Laughlin was 66 years old.
Laughlin is survived by his wife, Alice, and daughters Fiona, Carrie and Betsy. The family announced his death Monday:
"After living with metastatic prostate cancer for two years, Terry passed away on Friday, October 20th, 2017, of complications related to his condition. 

"He displayed his characteristic optimism, wit, and passion for life—and swimming—until the very end. Our family is in mourning and we ask that we be given time and space to grieve a beloved husband and father privately."
Laughlin had already become a successful high school and college coach when he founded Total Immersion in 1989, and seven years later, he released a book entitled Total Immersion: The Revolutionary Way to Swim Better, Faster, and Easier, which has become one of the most popular training books in swimming.
Laughlin's system is designed to teach efficiency in the water through balance, streamline, reducing drag and conserving energy. His methods have been especially geared towards Masters swimmers and triathletes, who he argued would reap the benefits of getting through their swimming section with a low heart rate. While his system was somewhat controversial, Laughlin's principles of efficiency have also been adopted by coaches of age group, collegiate and elite swimmers.
In lieu of flowers, Laughlin's family "will be accepting donations for the Total Immersion Swimming Foundation, a philanthropic arm of the company."
Read more about Terry Laughlin and Total Immersion by clicking here. SlowTwitch.com also reported Laughlin's passing.