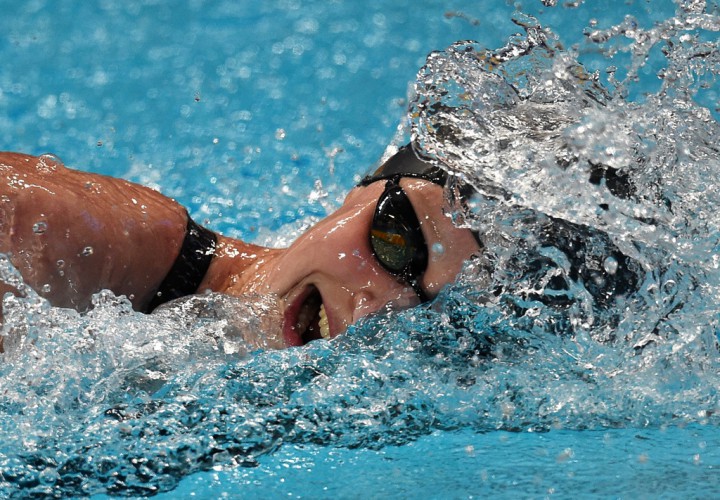 Photo Courtesy: R-Sport / MIA Rossiya Segodnya
Arena Pro Swim Series editorial coverage is proudly sponsored by Arena USA. Visit ArenaUSA.com for more information on our sponsor. For all the latest coverage, check out our event coverage page.
Olympic gold medalist and all-around amazing swimmer Katie Ledecky met with the media on the eve of the Arena Pro Swim Series Austin today.
Ledecky explained that she is coming off altitude training at the U.S. Olympic Training Center, and that typically means big things from the superstar swimmer.
Ledecky is slated for a long weekend with seven events:
Day 1: 100 free, 400 free
Day 2: 200 free, 400 IM
Day 3: 800 free, 100 back, 200 IM
With Ledecky taking a year off to focus on the Olympics before enrolling at Stanford University next year, Ledecky could regularly put up astonishing swims in this Olympic year.