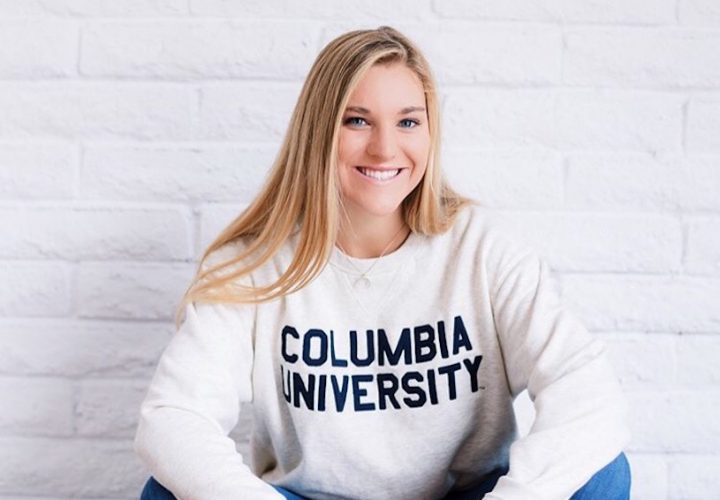 Photo Courtesy: Kasey Karkoska (Instagram) (@kasey_karkoska)
Agon is the proud sponsor of all high school coverage (recruiting, results, state championships, etc.) on SwimmingWorld.com. For more information about Agon, visit their website AgonSwim.com.
To report a college commitment, email HS@swimmingworld.com. Join Swimming World's Watch List
NEW COMMIT: Irvine Novaquatics' Kasey Karkoska has given her verbal commitment to Columbia University. Karkoska is a versatile swimmer, though strongest in the backstroke events. She's a NISCA All-American at Laguna Beach High School. At last spring's CIF Southern Section Division 2 Championships Karkoska was a finalist in both the 100 fly and 100 back.
Her best times are:
200 Back 1:58.28
100 Back 55.39
50 Back 26.81
100 Fly 55.72
200 IM 2:04.37
50 Free 23.78
100 Free 51.72
She joins a Columbia Class of 2022 that now includes Mary Pruden, Cleopatra Lim, Yanran Le and Madison Leblanc. 
At last year's Ivy League Championships Karkoska would have been a 200 backstroke A finalist and the Lions' top finisher in the event. Freshman Julia Samson (1:58.42) finished second in the B final and will be a great training partner for Karkoska for two years. She'd also be a 100 back B finalist. Samson was the Lions' top finisher, swimming in that B heat as well. Karkoska would also be a 100 fly and 200 IM C finalist.
In her announcement made on Instagram, Karkoska wrote,
"beyond excited to announce my commitment to swim at Columbia University in New York City! I cannot thank everyone enough for helping me get here!! Go lions!! #columbia2022"
Karkoska's Irvine teammates Hunter Hitchens, Isabelle Odgers, Julia Wright, Henry Wu and Lauren Vitort have also made verbal commitments to college programs.