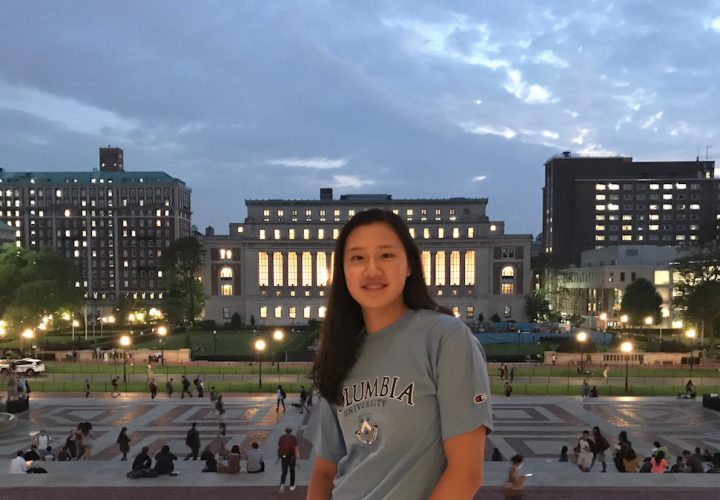 Photo Courtesy: Bellingham Bay Swim Team
Agon is the proud sponsor of all high school coverage (recruiting, results, state championships, etc.) on SwimmingWorld.com. For more information about Agon, visit their website AgonSwim.com.
To report a college commitment, email HS@swimmingworld.com. Join Swimming World's Watch List
NEW COMMIT: Columbia University has received a verbal commitment from Yanran Le. Le is a senior at Squalicum High School in Bellingham, WA. She swims for Bellingham Bay Swim Team. A USA Swimming Scholastic All-American, Le is a breaststroker. Her top times include:
50 Breast 29.55
100 Breast 1:03.05
200 Breast 2:18.83
200 IM 2:07.15
She won the WIAA High School state championship title in the 100 breaststroke as a sophomore. As a junior at last year's 3A Championships Le finished second in 1:03.87.
She said she, "…instantly fell in love with the campus and felt at home. I also loved the fast pace of the city."
Le added, "Coach Diana, Coach Demerae, and the team have been incredibly welcoming and supportive. Can't wait to be a Lion in the Big Apple!"
At the 2017 Ivy League Championships Le would have finished fourteenth, scoring points in the B final. The Lions' highest finisher was Helen Wojdylo (2:16.73) in ninth. Wojdylo (1:02.15) was the team's top performer (fifth) in the 100 breaststroke. With her best time Le would have touched tenth at last year's meet. The two will have two years to train together.