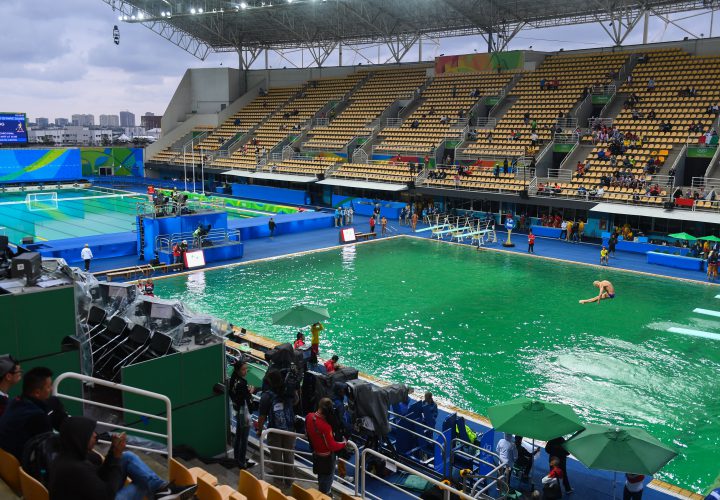 Photo Courtesy: Christopher Hanewinckel-USA TODAY Sports
Splashback: One year ago today, Team USA continued their dominance in Rio. Not only did the U.S. women dominate the 800 Freestyle Relay, Michael Phelps and Ryan Lochte went 1-2 in the 200 IM semis and diving duo Sam Dorman and Michael Hixon earned a silver medal for their synchro performance. 
But all this came among one unusual detail at the aquatic venue – green pool water. If you had forgotten about this mishap, check out the rest of this Splashback which also includes some historic firsts for many countries.
Swimming World is recounting all the highlights from the 2016 Rio Olympic Games through a series of Splashbacks. Memories from previous days can also be found here.