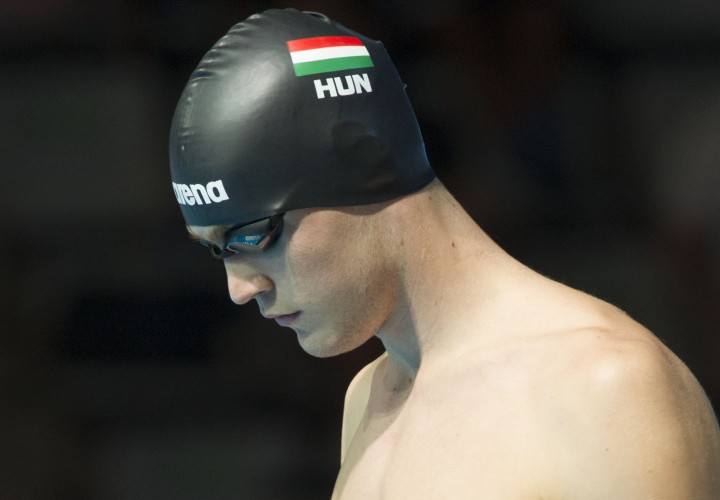 Photo Courtesy: Joao Marc Bosch

Editorial Coverage Sponsored By FINIS
A pair of Hungarian relays were disqualified at the Olympic Games for a violation of FINA bylaw 9.3.6.2, which mandates that all swimmers brought to the Games for relays only must actually compete. Both the men's 400 and 800 free relays were caught for this violation.
"If an NOC enters relay-only swimmers for a specific event, these swimmers must sim in the heat or the final of that relay event. Should a relay-only swimmer not compete, this will lead to the disqualification of the respective team."
The rule was just introduced this year, and this is the first time it has been applied.
Hungary would not have advanced to the final in either event.