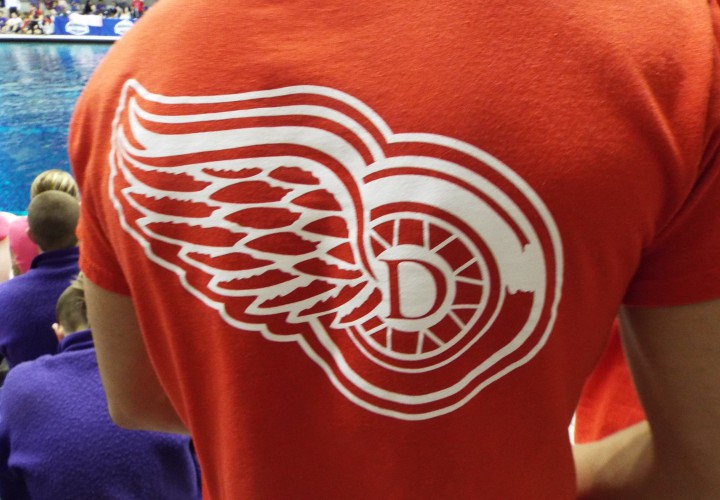 Photo Courtesy: Denison University Athletics
NCAA DI editorial coverage is proudly sponsored by Adidas. Visit adidasswimming.com for more information on our sponsor. For all the latest coverage, check out our event coverage page.

CLICK HERE FOR LIVE RESULTS
Men's One-Meter Diving
NCAA Record: 557.90 – Gabe Korteum, St. Olaf (2002)
2016 Champion: 555.35 – Ben Lewis, Denison
Denison senior Max Levy carried on the Big Red tradition of diving excellence tonight by claiming the one-meter title with 553.45 points. His final dive was awarded 72.00 points, the highest-scoring dive of the night and secured him the victory.
Teammate Brian Allen placed thirteenth for Denison with 427.50 points, putting the Big Red back into the top three in the team scores. They now sit third with 167 points.
SUNY Geneseo junior Samuel Randall took runner-up honors with 511.50 points and NYU's Connor Brission took third with 502.60.
Albion divers Jake Burris and Henry Swett finished ninth and eleventh, bumping their team into tenth place. They scored 455.05 and 428.95 points, respectively. Both men are sophomores and could make their mark as All-Americans next season.
  1 Levy, Max              SR Denison            546.70     553.45   20  
  2 Randall, Samuel        JR SUNY Geneseo       465.35     511.50   17  
  3 Brission, Connor       SO NYU                478.75     502.60   16  
  4 Carlson, Arron         SR SUNY Fredonia      485.25     492.90   15  
  5 Morris, John           SR Rowan              459.75     475.60   14  
  6 Hoyt, Sam              JR Union              469.15     474.95   13  
  7 Rohrer, Matthew        SR Tufts              464.05     473.25   12  
  8 Bamforth, Gabe         SO Carnegie Mellon    467.95     414.95   11