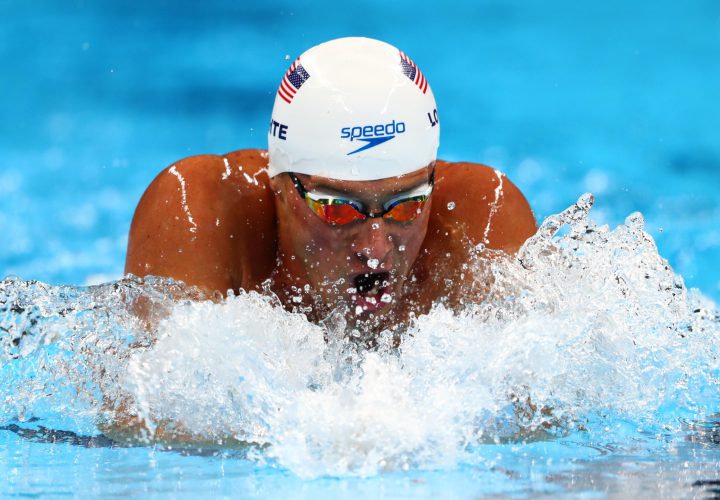 Photo Courtesy: Rob Schumacher-USA TODAY Sports

Editorial Coverage Sponsored By FINIS
According to a report from USA TODAY Sports' Christine Brennan, USA Swimming and the United States Olympic Committee will suspend Ryan Lochte for 10 months for his actions early in the morning of August 14 in Rio.
Breaking: Ryan Lochte will be suspended 10 months, to 6/30/17. He also will be banned from the 2017 world swimming championships in July.

— Christine Brennan (@cbrennansports) September 7, 2016
In the report, USA TODAY noted that the suspensions for the other three swimmers at the gas station that night (Jimmy Feigen, Gunnar Bentz and Jack Conger) will be shorter.
Near the end of the Games, USA Swimming had promised to review the matter in context of the Code of Conduct and the US Olympic Committee said it would look into the situation after returning to the United States.
Lochte's sponsors including Speedo and Ralph Lauren dropped him shortly after the incident. Since then, he has started on Dancing With The Stars. The 32 year old knew that suspensions were a possibility when he spoke with TMZ and revealed that regardless of the consequences he planned to train for the 2020 Games.
Swimming World reached out to USA Swimming for comment, but representatives from the governing body could not confirm the report. Lochte's coach, David Marsh, spoke Wednesday night at the ASCA World Clinic in Ft. Lauderdale but had no comment on Lochte's situation.