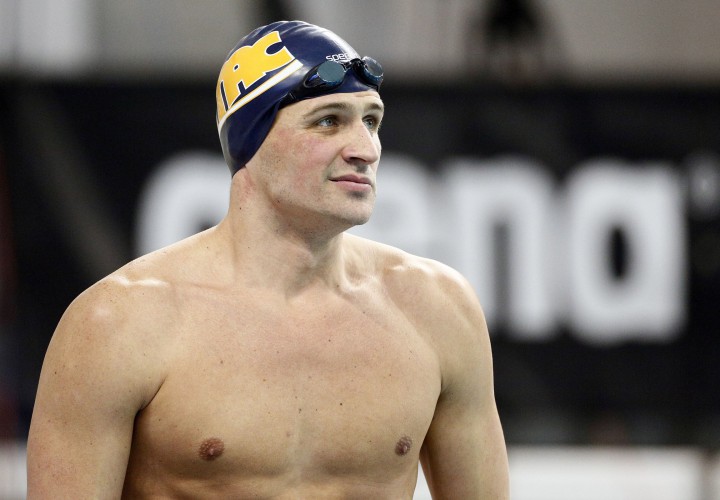 Photo Courtesy: Soobum Im-USA TODAY Sports
Not long after losing major sponsors Speedo USA and Ralph Lauren, Ryan Lochte has been dropped by skin-care firm Syneron-Candela and mattress firm Airweave.
Syneron-Candela is the parent company of Gentle Hair Removal, who was one of Lochte's top four sponsors going into the 2016 Rio Olympic Games. The skin care company released a statement not long after Speedo and Ralph Lauren, noting,
We hold our employees to high standards, and we expect the same of our business partners. We wish Ryan well on his future endeavors and thank him for the time he spent supporting our brand.
Originally Airweave seemed like they would be the one to keep Lochte on, stating, "Lochte will remain a US ambassador for Airweave as long as our partnership agreement remains effective," but after careful consideration the company decided to also drop Lochte, expalining to E! News that,
Airweave is a proud sponsor of the U.S. Olympic and Paralympic Teams and our dedication to athletic achievement is unwavering. Our endorsement agreement with Ryan Lochte was in support of the Rio 2016 Olympic Games. After careful consideration, we have made the decision to end our partnership with Ryan Lochte. We remain committed to supporting Team USA and the athletes preparing for the Paralympic games.
Lochte and his public relations firm issued a statement after the announcement from Speedo, where he explained,
I respect Speedo's decision and am grateful for the opportunities that our partnership has afforded me over the years. I am proud of the accomplishments that we have achieved together.
Full ESPN report can be read here.