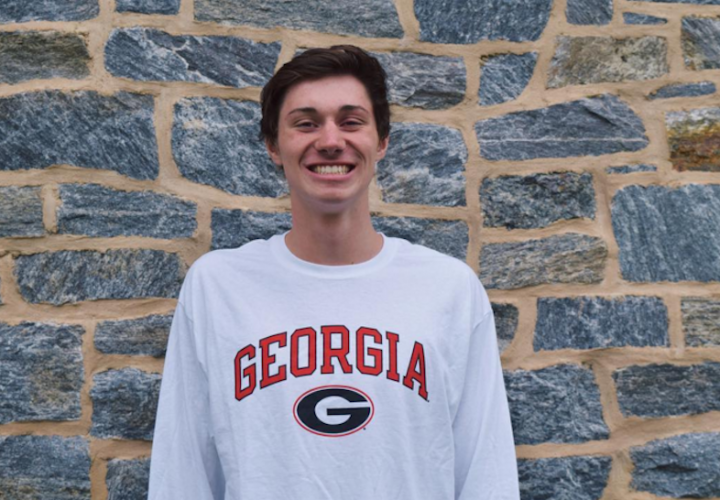 Photo Courtesy: Andrew Abruzzo
Agon is the proud sponsor of all high school coverage (recruiting, results, state championships, etc.) on SwimmingWorld.com. For more information about Agon, visit their website AgonSwim.com.
To report a college commitment, email HS@swimmingworld.com. Join Swimming World's Watch List
NEW COMMIT: Andrew Abruzzo announced his intentions to swim for the University of Georgia beginning next fall. Abruzzo was among the stars for Team USA at this summer's World Junior Championships. The Pennsylvanian swept the distance freestyle events. Abruzzo began his week in Indianapolis with a 400 freestyle victory in a tight race. He was slightly more dominant in the 800, before completing the distance trifecta with a 1500 gold.
He trains with Plymouth Whitemarsh Aquatics where he is coached by Dick Shoulberg and Caroline Boland. After his successful summer Abruzzo was named to the US National Team for the 2017-2018 season.
SCY times:
1650 Free 15:06.67
1000 Free 8:56.26
500 Free 4:23.52
200 Back 1:45.51
200 Fly 1:46.56
200 IM 1:50.33
LCM times:
200 Free 1:50.93
400 Free 3:49.19
800 Free 7:54.58
1500 Free 15:06.48
400 IM 4:23.20
Kevin and Jay Litherland have been at the top of the Bulldog's mid to distance freestyle group for the past three years. They'll graduate this year, making great timing for Abruzzo's arrival. Abruzzo's best mile time would have finished 13th in the SEC last year, between Kevin Litherland and Bulldog sophomore Aidan Burns. His long course success suggests Abruzzo has huge yards drops awaiting him this season. His 400 free converts to the 4:16 range which would put him right where the Litherlands were last year, third and fourth in the SEC. He'll join a training group that will include Walker Higgins (4:14.43) for two years. That 500 free time is also just outside NCAA scoring range, which took a 4:14.09 last year.
Abruzzo wrote,
"Beyond excited to announce that I will be continuing to study and swim at the University of Georgia!! Huge thank you to my family, coaches and friends who have helped me along the way. Go dawgs!!"