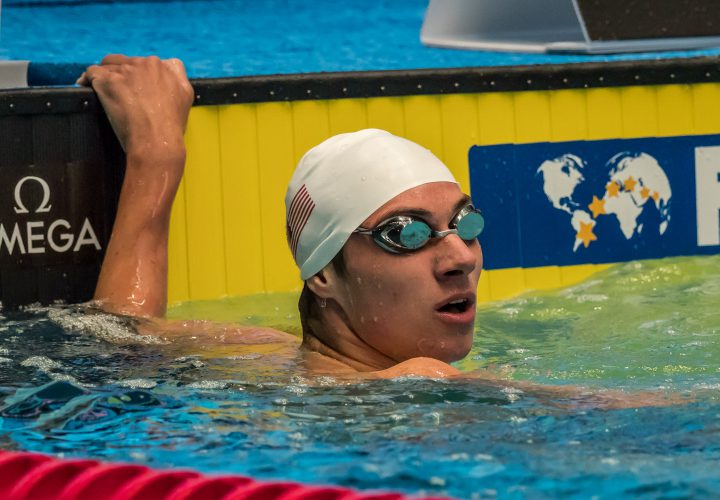 Photo Courtesy: Peter H. Bick
Men's 800 Free FINAL
Andrew Abruzzo of the United States added another distance gold medal to his name with a top showing in the men's 800 free. Abruzzo delivered a time of 7:54.58, winning the gold by more than two seconds. Earlier in the meet Abruzzo claimed victory in the 400 free as well.
Hungary's David Lakatos and the USA's Michael Brinegar rounded out the podium with times of 7:56.81 and 7:57.22 respectively.
Russia's Isaroslav Potapov claimed fourth place overall with a time of 7:59.69, rounding out the swimmers who finished beneath the eight minute mark.
Akos Kalmar of Hungary finished fifth overall with a time of 8:00.28, followed by Australia's Jacob Vincent and his time of 8:01.22.
Poland's Antoni Kaluzynski and Spain's Marcos Gil Corbacho picked up seventh and eighth place from earlier heats in the day. The two posted times of 8:05.76 and 8:06.07 respectively.
Swimming World Radio
Andrew Abruzzo, United States
---