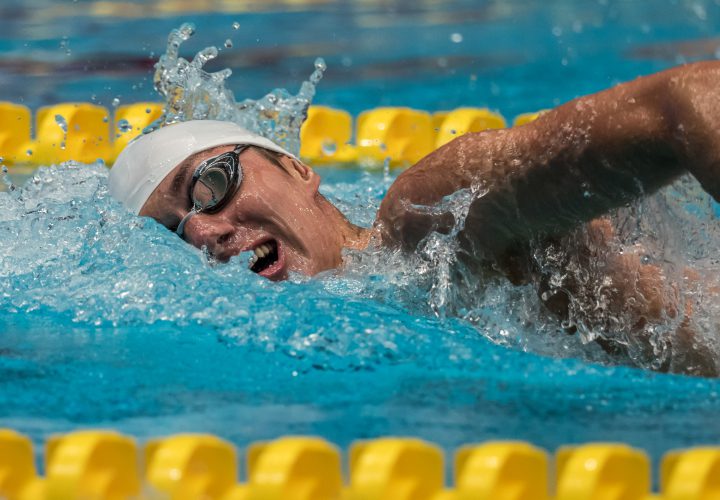 Photo Courtesy: Peter H. Bick
Men's 400 Free FINAL
It was a tight race for first in finals of the men's 400 free as the USA's Andrew Abruzzo, Trey Freeman, and Hungary's Balazs Hollo each traded the lead throughout the race. Abruzzo made his move in the final 75 meters, flipping first at the 350-meter mark and powering his way home to a 3:49.19.
Hollo, who at the 250-meter mark flipped eighth, delivered some astonishing back-half speed to finish second overall with a time of 3:49.97. He was followed to the wall by Freeman and his time of 3:50.14.
Poland's Antoni Kaluzynski finished fourth overall with a time of 3:51.08, while South Africa's Jarryd Baxter was fifth with a 3:51.28.
Australia's Jacob Vincent (3:51.39), Spain's Francisco Jose Arevalo Rubio (3:51.57), and Australia's Nathan Robinson (3:52.86) completed the top eight.
Swimming World Radio
Andrew Abruzzo, United States
---