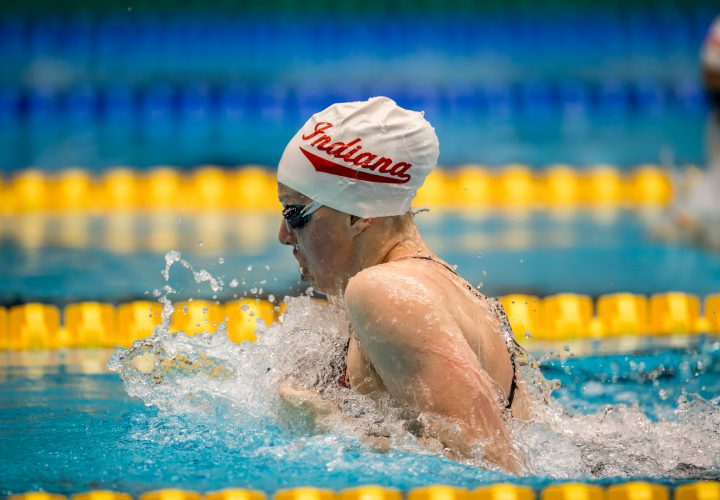 Photo Courtesy: Peter H. Bick
Editorial content for the 2018 NCAA DI Championship coverage is sponsored by TritonWear. Visit TritonWear.com for more information on our sponsor. For full Swimming World coverage, check event coverage page.
Indiana's Lilly King dominated the 100 breast at the Women's NCAA Championships, stopping the clock in 56.25 for a new American and NCAA record. Her 50 breast split of 25.38 on the Hoosiers' 4×50 medley relay is also the fastest split of all-time.
The Olympic gold medalist says she's happy with her new record, but still expected more from herself. She also talks about finding ways to motivate herself, saying that coach Ray Looze puts pressure on herself because that's when she swims her fastest.
King reveals that it can be difficult to motivate herself at times, but says that she swims for both her team and for herself. She says that she's sick of seeing 2:03 in her 200 breast and is ready to go fast tomorrow.
Watch more videos from the women's NCAA championships.