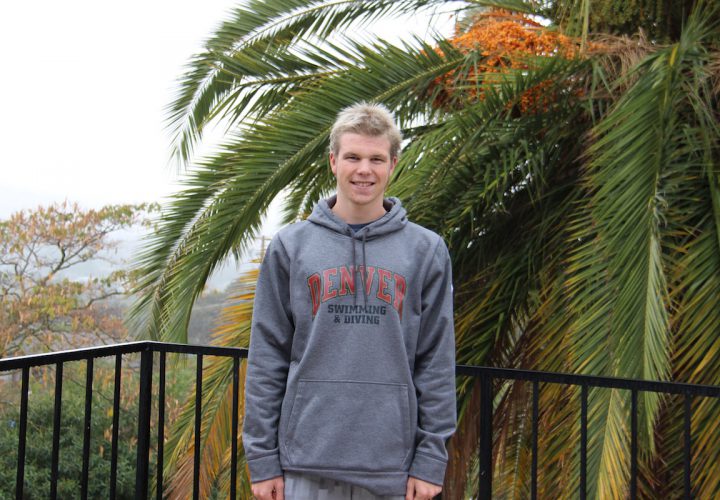 Photo Courtesy: Allison Beebe
Agon is the proud sponsor of all high school coverage (recruiting, results, state championships, etc.) on SwimmingWorld.com. For more information about Agon, visit their website AgonSwim.com.
To report a college commitment, email HS@swimmingworld.com. Join Swimming World's Watch List
NEW COMMIT: Santa Clara Swim Club's Gavin McGee has verbally committed to swim for the University of Denver beginning next fall. McGee is a senior at Bellarmine Prep. The Winter Juniors qualifier is a freestyler and backstroker.
At last year's CIF Central Coast Championships McGee was a finalist in the 500 free, touching sixth in 4:33.62. He also was ninth in the 100 back (52.01). His best times include:
200 free- 1:43.78
500 free- 4:33.62
1650 free- 16:00.69
100 back- 52.01
200 back- 1:52.49
With his best times McGee would have been sixth in the mile, eighth in the 200 back, 10th in the 500 free, and 12th in the 100 back at the 2017 Summit League Championships.
McGee said of his decision,
"I'm excited to announce my commitment to the University of Denver! On my visit, I felt that the school had a great atmosphere, and I can't wait to spend the next four years being part of the amazing team under Coach Brian and Coach Mark. The school is a great place to achieve my goals in both swimming and academics, and I'm enthusiastic for what's to come. Go Pioneers!"
McGee will join Blayze Jessen in the Class of 2022.
Santa Clara teammates Daniel Blake, Sophia Harrison, Daria Cocol, Cathy Teng, and David Noyes have also verbally committed to college programs.