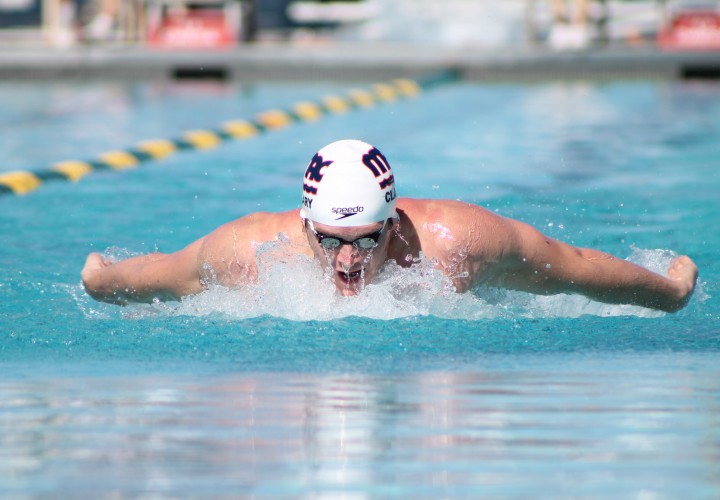 Photo Courtesy: Kara Sekenski
Coverage of the 2015 FINA World Championships is sponsored by Wylas Timing. Visit our coverage page for more.
In his first swim at the FINA world championships, Tyler Clary of the United States praised his performance, showing a bit of surprise with the 1:55.86 he put up in the 200 butterfly prelims.
"My mindset going into that race was (to) just see what happens, because I really haven't done a whole lot of training for that event this year," he said. "I made a couple of minor tweaks in my stroke over the last three or four days, so I'm happy it went as well as it did."
Listen To Interview On Swimming World Radio

Clary had a very talented group of competitors in his prelim heat, including Chad Le Clos of South Africa to help push him to post the fast time.
"He's the Olympic champion in that event," he said. "So, anytime you get a chance to go up against someone like that, you want to try and beat him. I'm happy that I did."
Clary will have Le Clos in his semifinal race tonight, with Clary lining up in lane three and Le Clos in lane one after the reigning Olympic champ qualified 13th in prelims.