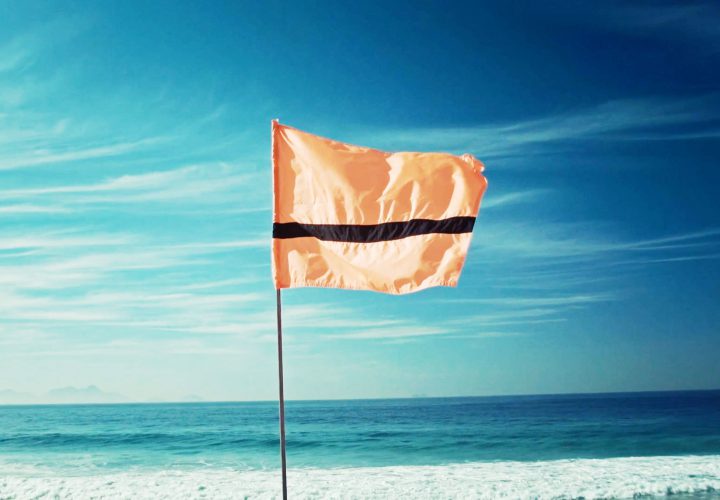 Photo Courtesy: The Refugee Nation
Guest commentary by David Wright
Life is not easy for Syrians in Saudi Arabia. Because of their nationality they are excluded from government swimming pools. They are not allowed to take part in Saudi Federation competitions and are, of course, excluded from national teams. They are not allowed to own property or open a bank account. It is a life of unimaginable deprivation. I was only allowed to include them in my training squad after arguing that their presence would benefit the team's Saudi nationals.
One of the Syrians, Eyad, was the team's best swimmer. He swims 50m and 100m freestyle in 23 and 52 seconds. When I left Saudi I made sure he was in good coaching hands. I also kept in touch with his coach offering any help that I could. Because Eyad was unable to compete in Saudi and because of the Syrian travel restrictions that made it impossible for him to compete in most of the world's countries I agreed to talk to Immigration New Zealand about Eyad visiting New Zealand to compete in the 2017 Winter Short Course Championships.
Immigration New Zealand was very positive and approved a visitor's visa. No reader can appreciate the gratitude Eyad has for Immigration New Zealand's generosity. From his world where everyone says no, where powerful countries destroy the place he calls home and where the opportunities we take for granted simply do not exist, someone in New Zealand had said, "Yes, Eyad you can visit and you can swim in the national championships. We will not exclude you simply because your passport says Syria." On Skype Eyad openly wept as he showed me the New Zealand visitor's visa in his passport.
And a week ago Eyad arrived in New Zealand. But before he boarded the airplane Saudi authorities demanded to know how a Syrian had obtained a New Zealand visa. Was it a forgery he was asked. I have agreed to look after Eyad while he is in New Zealand and supervise his training. I am not his coach and am not being paid for my assistance. I am only too pleased to help, to maybe address slightly the hurt that had affected most of Eyad's life. I am delighted to report that the Millennium Pool staff and the Waterhole Club have been wonderful. Eyad has trained in their pools through the first week. Millennium Pool and Waterhole Club – thank you. We have received fantastic support that has made me proud of my country and the generosity of its people and its welcome.
That is until the other day…
Instead of driving across to the Millennium Pool we went to the West Wave Pool in Henderson, due to a timing issue. We paid for a swimmer and a spectator and Eyad got started on his training. I was not involved and so apart from timing four lengths I spent my time reading the Guardian newspaper on my IPhone.
Eyad was close to finishing when someone called the pool "Program Manager" sat down beside me. She demanded that Eyad and I leave the pool and ordered us not to return. I obviously asked why? It has been two years since I last attended the West Wave Pool. The only information I could get was that the Pool Manager, Alex, "felt uncomfortable" with us being in the pool. The Program Manager could not tell us of any event or episode that caused us to be evicted. There was no sin, just an "uncomfortable" Pool Manager. No crime it seems but certainly a conviction and punishment. We packed our bags and left.
I think the thing that annoys me most about the behavior of Alex today has been explaining his decision to a Syrian refugee. Because you see no matter how strong my assurances, as far as Eyad is concerned, his Syrian citizenship has caused yet another foreigner to deny him a chance in life. I am sad that the behavior of a rogue pool manager has besmirched and damaged the reputation of my country and this city as a welcoming and warm place to visit. I am sad that a rogue pool manager did not have the courage or integrity to come to the pool himself, but cowered in his office, while a subordinate was sent to do his dirty work.
Up close and personal it is easy to see why young Syrian men become disaffected and angry. When the behaviour of people like Alex is repeated day after day, week after week, year after year it is not surprising that the occasional victim cracks and lashes out. When the opportunity to progress in life is unreasonably denied, through no personal fault, bitter hurt is understandable. I hoped we were showing Eyad there was a generous side to the world: there are caring and helpful people that take pride in giving their fellow human beings a chance.
The West Wave Pool Manager and his Program Manager destroyed that hope. I know that in Eyad's mind the Russians bombed his family out of their home and today the Auckland Council bombed him out of their pool. Worse they were prepared to lay waste to his swimming dreams. For Eyad dreams are just about all he has left. And even they came under attack today. Both Council employees should be asked to explain how their "uncomfortable feelings" justified that destruction.
All commentaries are the opinion of the author and do not necessarily reflect the views of Swimming World Magazine nor its staff.