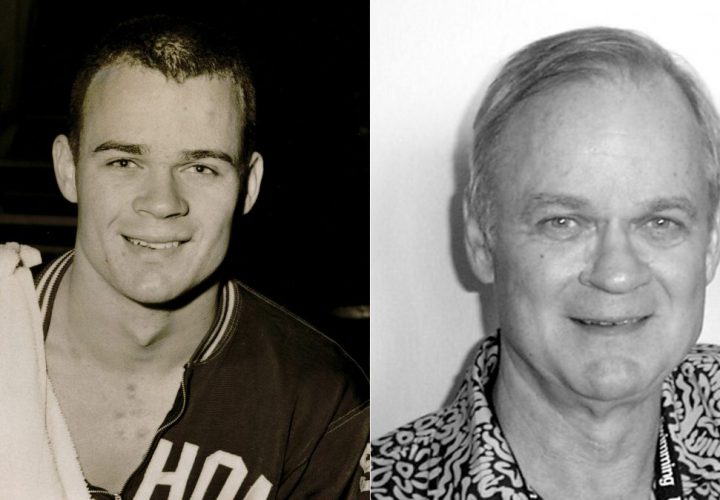 Jeff Farrell then and now.
Photo Courtesy: ISHOF archives
Hall of Fame swimming legend Jeff Farrell was rescued by son from mudslide in Montecito, California, according to an ABC News report.
Farrell's son Marco Farrell ran into his dad's house shouting to his mom, Gabrielle Farrell, to "Close the door and wake dad up."
The family stood in thigh high mud as boulders and trees passed down the hill in front of their house.
"The scariest thing was the sound," Farrell later told ABC News. "It sounded like the scariest monster you ever heard, banging on your door."
Video of the mudslide from Farrell.
Please help Jeff and his family rebuild and restore their family home by donating at https://www.gofundme.com/farrellfamilymontecito.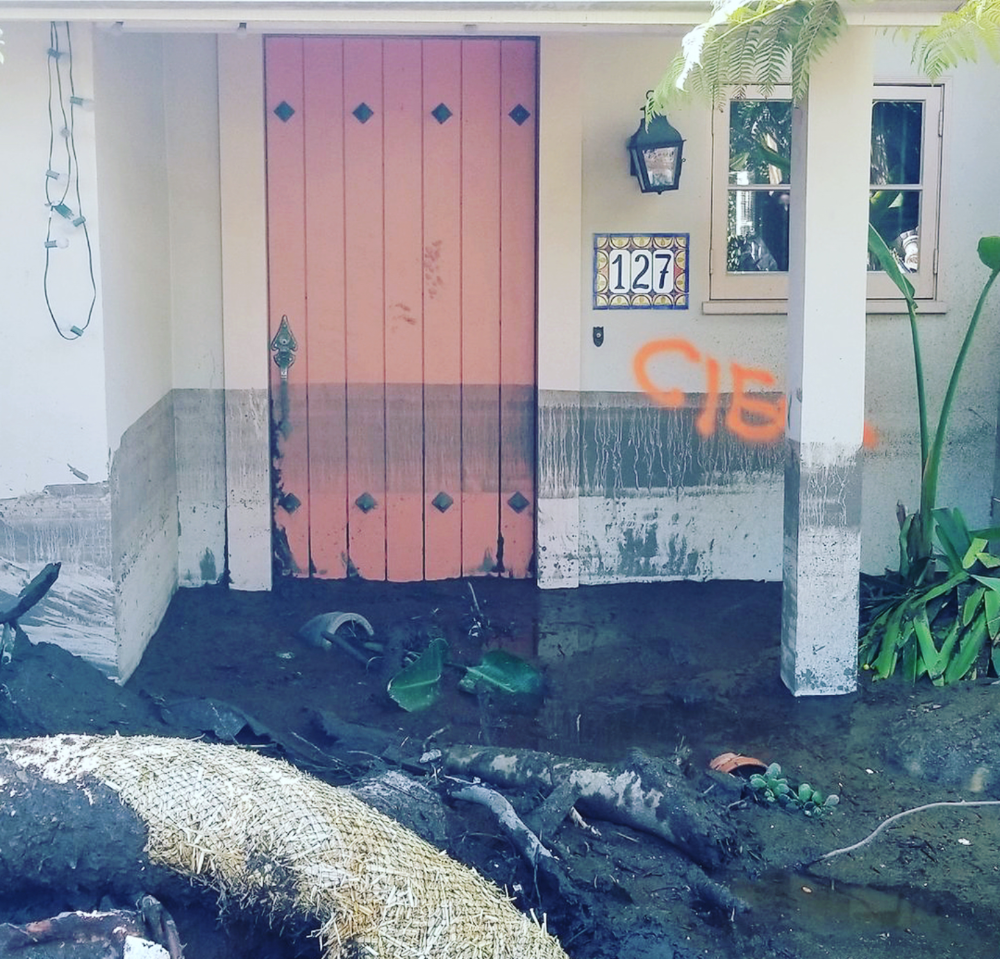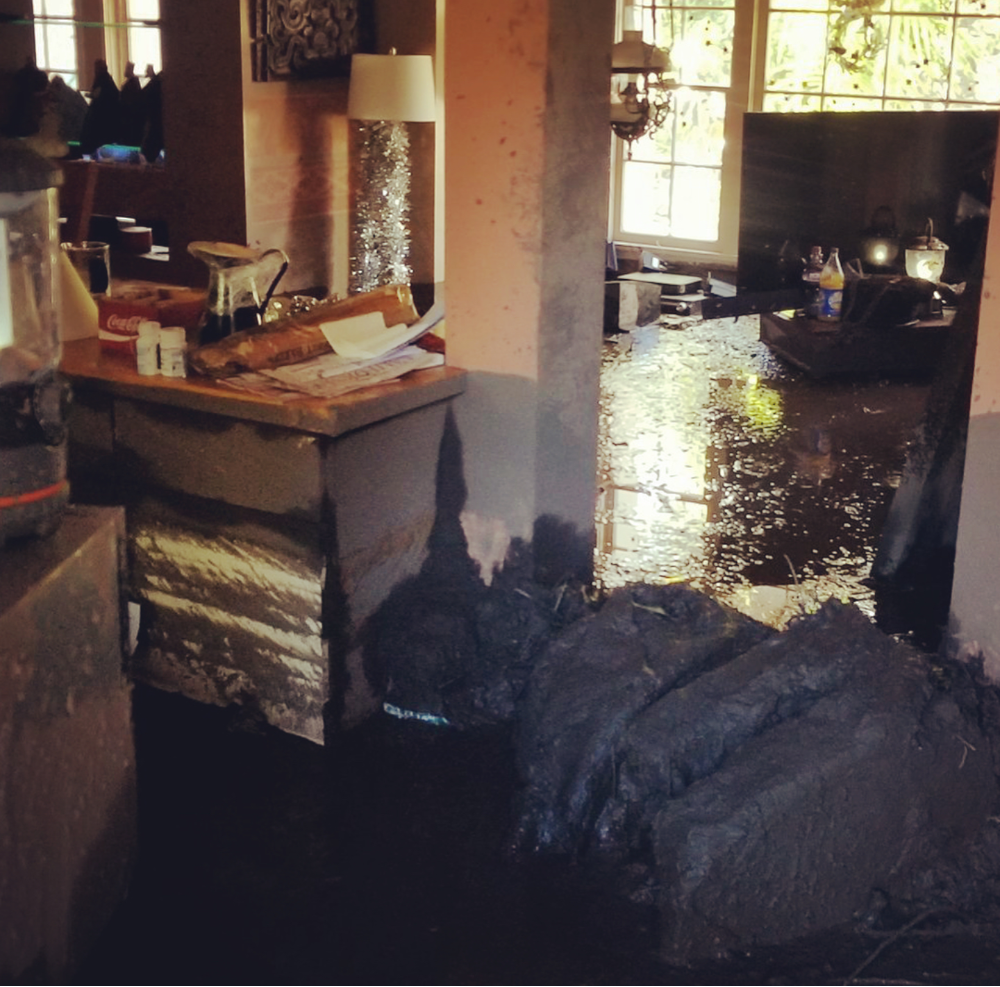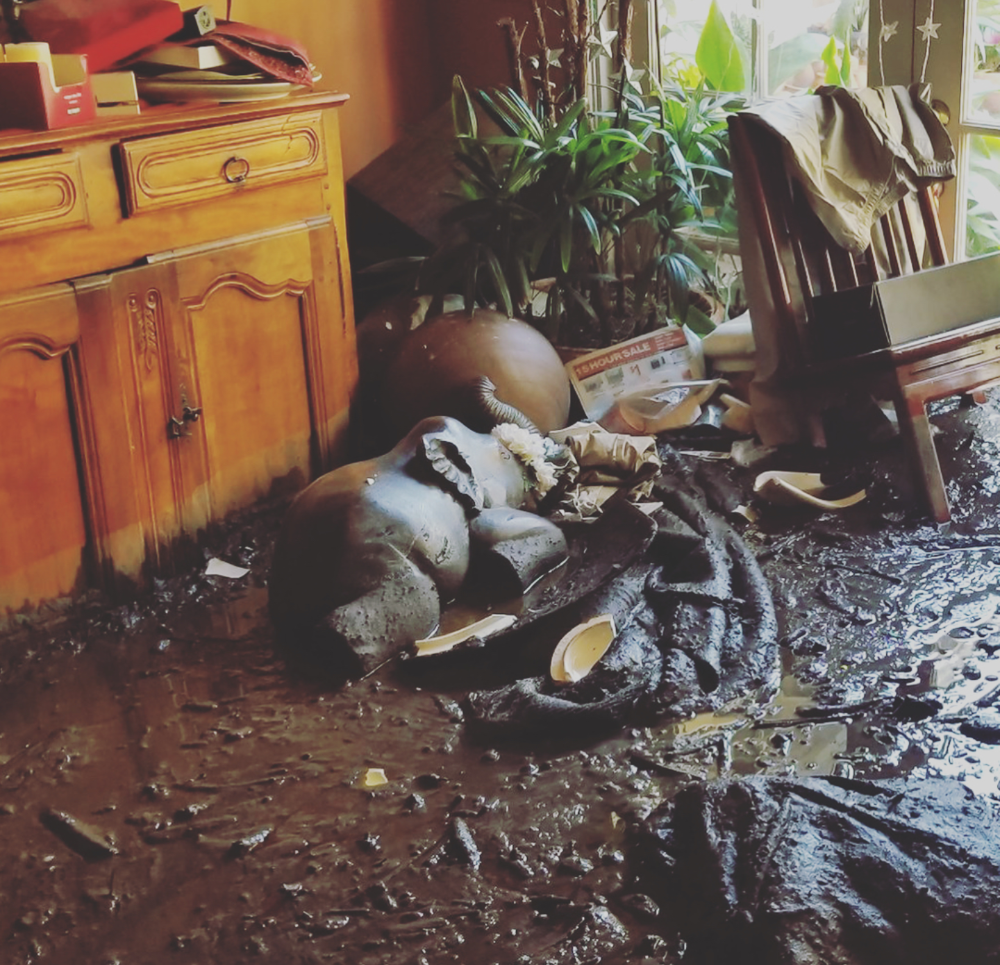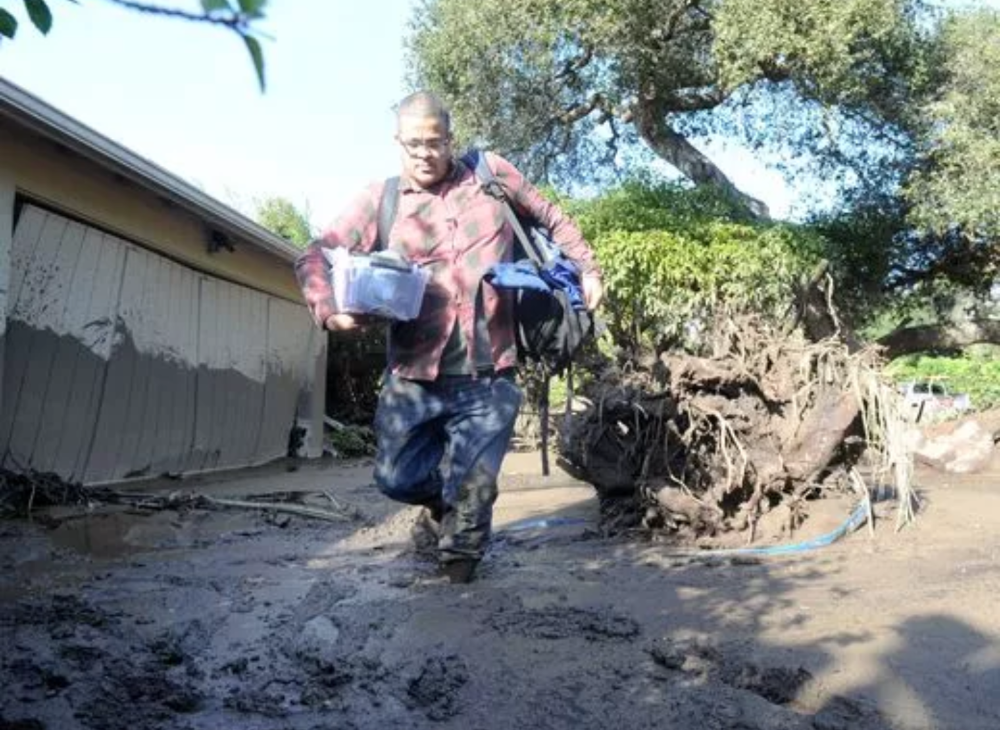 Farrell was inducted into the International Swimming Hall of Fame in 1968 as an honor swimmer, and the International Masters Swimming Hall of Fame in 2011. He is the only swimmer to be inducted in both recognition categories.
Farrell set a world record 67 years ago, then broke an 80-84 age group record just a couple of months ago.
Back in 1960, Farrell was favored to win three Olympic gold medals in Rome.  But six days before the start of the Olympic Swimming Trials, Jeff  was stricken with appendicitis. The recovery time after an operation of this type was typically six weeks in those days. Jeff tells about his bad luck and amazing recovery in his autobiography, My Olympic Story. A terrific read, it is not just Jeff's story but the story of an era that laid the foundation for American swimming today.
After serving in the Navy and living abroad for many years, Farrell returned to swimming via USA Masters in 1980 and has held the fastest national times in his age group in dozens of events over past decades. Twenty years ago, swimming in the 60-64 he set an American record in the 50y, (SC) in the time of 23.28 seconds, which was only .68 of a second slower than his world class 22.50 in 1960.  In 2010 world-renown photographer Peter Hapak shot Jeff for ESPN's "The Body" issue.