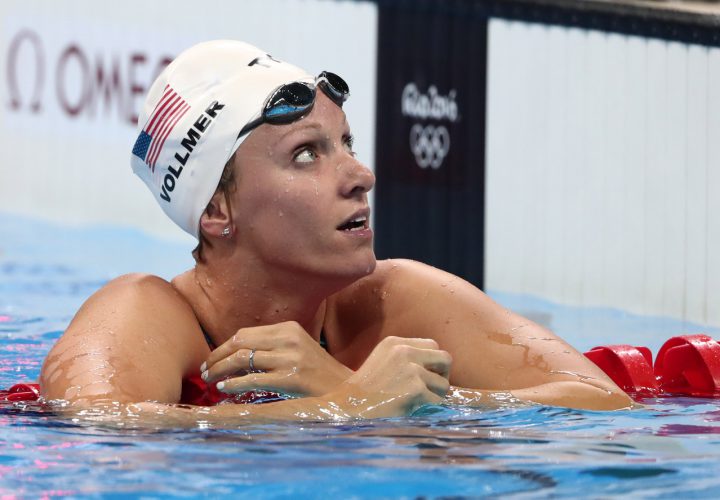 Photo Courtesy: Erich Schlegel-USA TODAY Sports

Editorial Coverage Sponsored By FINIS
A day after each captured Olympic medals, Cody Miller, Dana Vollmer and Ryan Held participated in a press conference Monday afternoon at the Main Press Center at Barra Olympic Park.
Vollmer discussed how much it meant to get back on the podium in both the 100 fly and the 400 free relay following her yearlong absence from the sport, and then Held followed with a discussion of his crazy day full of media obligations that included the Today show. Miller explained why the moment when he won the bronze meant so much to him.
The trio also spoke about cupping, which became the hot topic of discussion worldwide when Michael Phelps walked out for the 400 free relay final with red bruise-like marks on his right shoulder, and doping, particularly in how athletes such as Mack Horton and Lilly King have called out their rivals with blemishes on their records.
Watch the video of the press conference below, and check back for more of these throughout the week.