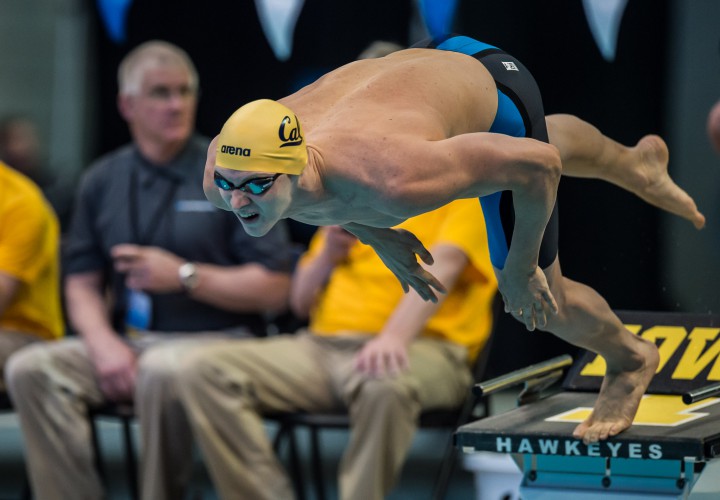 Photo Courtesy: Peter H. Bick
Editorial content for the NCAA Division I Championships is sponsored by Nike Swim. For full Swimming World coverage, check out our coverage page.
The only CSCAA award up for debate this year was whether California's Ryan Murphy or Texas' Will Licon would win Swimmer of the Year.  Otherwise, the rest of the awards were unsurprising.
CSCAA Diving Coach of the Year: Adam Soldati, Purdue
CSCAA Diver of the Year: Steele Johnson, Purdue
CSCAA Swimmer of the Year: Ryan Murphy, California
CSCAA Swimming Coach of the Year: Eddie Reese, Texas