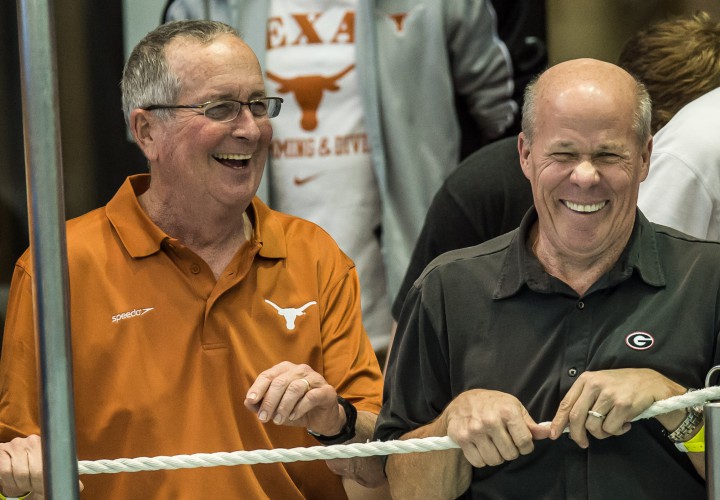 Photo Courtesy: Peter H. Bick
Editorial content for the NCAA Division I Championships is sponsored by Adidas. For full Swimming World coverage, check out our coverage page.
Texas won its 11th NCAA Division I Men's Championship title last night, tying Eddie Reese with Mike Peppe on the all-time career coaching title list, and Swimming World photographers Peter Bick and Taylor Brien were there for all the action.
Take some time out to see some of the best photography from the meet
NCAA Division I Men's Championships: Day Three Finals Photo Gallery
This slideshow requires JavaScript.
NCAA Division I Men's Championships: Day Three Prelims Photo Gallery
This slideshow requires JavaScript.
NCAA Division I Men's Championships: Day Two Finals Photo Gallery
This slideshow requires JavaScript.
NCAA Division I Men's Championships: Day Two Prelims Photo Gallery
This slideshow requires JavaScript.
NCAA Division I Men's Championships: Day One Finals Photo Gallery
This slideshow requires JavaScript.
NCAA Division I Men's Championships: Day One Prelims Photo Gallery
This slideshow requires JavaScript.