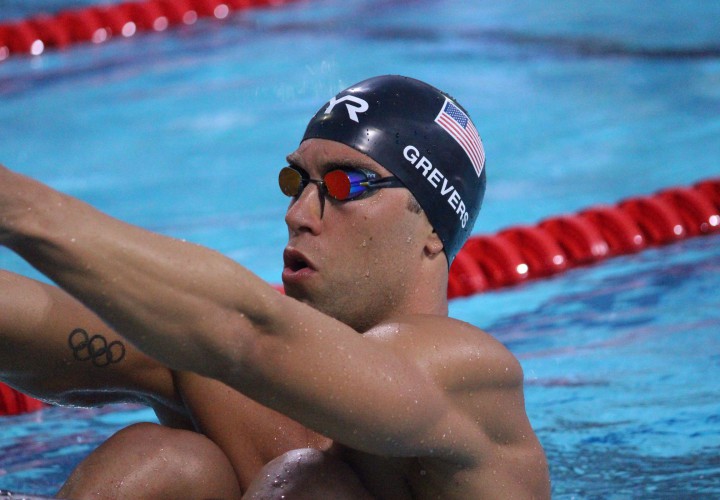 Photo Courtesy: Griffin Scott
Coverage of the 2015 FINA World Championships is sponsored by Wylas Timing. Visit our coverage page for more.
American Matt Grevers knew he needed a perfect race in order to win the 100 backstroke at the FINA world championships, but he said a mistake at the start was part of the reason why he collected a bronze medal.
"Right off the bat, my arms came out of streamline from my head, so breaking that streamline is a big loss of momentum," he said. "Trying to get it back, I might have gone out a little more energy than I wanted to that first 50.
"Just a lot of little things that started adding up."
Listen To Interview On Swimming World Radio

The major issue for Grevers, he said, was faltering in the final stages of the race, something he said he doesn't do often. When told he was ahead at 75 meters, he pursed his lips and replied, "I'm very surprised I lost the back half of that. That's not how I train. I train to finish. I don't train to die."
Grevers has a chance to get to the top of the medal podium with the 50 backstroke and 400 medley relay later in the meet. He might also be a part of the American teams in the mixed relays.