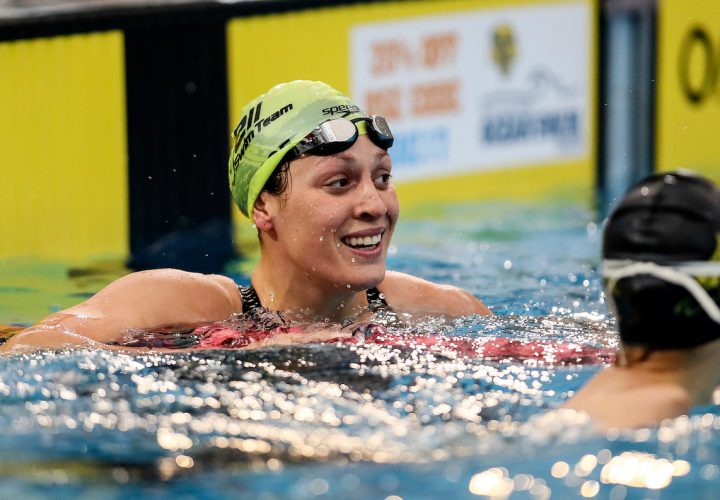 Photo Courtesy: Simon Watts, BW Media Photography
This week's Performance Of The Week, sponsored by LumaLanes, goes to Sophie Pascoe, who culminated a record breaking week at the 2017 New Zealand Short Course Championships with an impressive S10 world record in the 100 butterfly.
Swimming in her final event of the championships, Pascoe shattered the S10 100 fly world record by nearly 4 seconds, touching the wall in 1:03.03 to eclipse the previous world record held by Australian Paige Leonhardt.
While Pascoe's swim was impressive in its own right, perhaps the most impressive thing is that it was the sixth and final event that Pascoe set a world record in over the course of the championships. Pascoe also set world records in the the 100 IM (1:05.01), 200 IM (2:21.45), 50 free (27.22), 200 free (2:06.58), and 50 fly (28.42) during the meet, a competition she wasn't even planning to attend until a few weeks ago when it was announced the IPC World Champs were postponed.  
Speaking on her accomplishments after the meet, she explained that she hopes to use her performances to inspire other para swimmers on the same basis as any athlete: "It's not about being an inspiration for your disability, it's about being an inspiration through hard work, and that's what drives me."
Congratulations Sophie Pascoe on earning Swimming World's Performance of the Week!
Special Thanks to LumaLanes for sponsoring Swimming World's Performance of the Week.
Learn More About LumaLanes