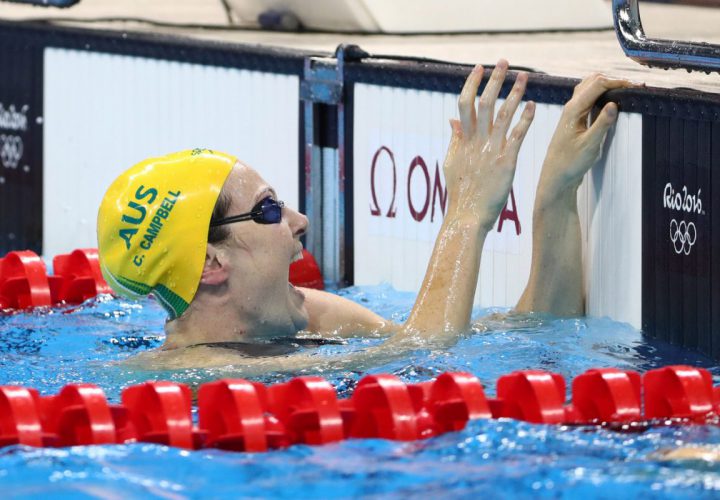 Photo Courtesy: Erich Schlegel-USA TODAY Sports
This week's Performance Of The Week, sponsored by LumaLanes, goes to Australian Cate Campbell for her world record performance in the short course meters 100 freestyle at the 2017 Australian Short Course Championships this week.
Campbell touched the wall in 50.25 to eclipse Sarah Sjostrom's world record of 50.58 from earlier this year. Looking at the two swims, the difference came in Campbell's opening speed: out in a blazing fast 24.21, she was out nearly three-tenths faster than world record pace. The Aussie carried that speed into her second 50, coming home in 12.99 and 13.05 on her final two 25s to sprint her way to a new world record. Campbell's old personal best had been a 50.91 from 2016.
For good measure, Campbell also took down her own national record in the 50 freestyle on the next day of the meet. You can see the full results from the 2017 Australian Short Course Championships here.
You can watch the world record swim below:
The Olympic gold medalist has stepped away from international competition since the 2016 Rio Olympics, where she entered the 50 and 100 freestyles as a favorite and was upset for gold in both events. While she sat out the 2017 FINA World Championships after taking some time away from swimming, she has since refocused on competing at the 2018 Commonwealth Games.
Congratulations Cate Campbell on earning Swimming World's Performance of the Week!
Special Thanks to LumaLanes for sponsoring Swimming World's Performance of the Week.
Learn More About LumaLanes