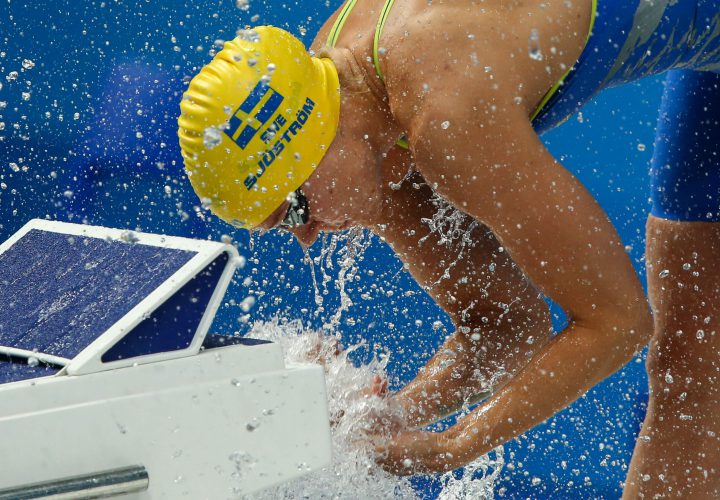 Editorial content for the 2017 FINA World Cup is sponsored by TritonWear. Visit TritonWear.com for more information on our sponsor. For full Swimming World coverage, check event coverage page.
Sarah Sjostrom of Sweden continues to solidify herself as THE sprint star of 2017. The 23-year-old sprinted past her own world record in the short course meter 100 free, lowering it to a striking 50.58. Her previous record of 50.77 was set only eight days ago at the Moscow stop of the 2017 FINA World Cup series.
Comparative splits:
Sjostrom (August 11, 2017): 24.49, 26.09 = 50.58
Sjostrom (August 3, 2017): 24.51, 26.26 = 50.77
Looking at her splits, Sjostrom succeeded in swimming faster in both halves of her race, keeping her ahead of world record pace.
She now owns the two fastest 100 SCM free times in history, along with the 100 LCM free world record at a 51.71.