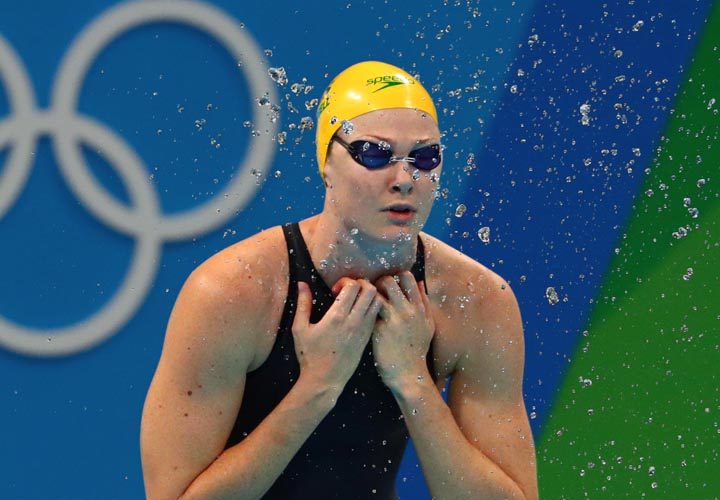 Photo Courtesy: Rob Schumacher-USA TODAY Sports
Editorial content for the Commonwealth Games coverage is sponsored by TritonWear. Visit TritonWear.com for more information on our sponsor. For full Swimming World coverage, check event coverage page.
This week's Performance of the Week, sponsored by LumaLanes, goes to Australian Cate Campbell for her win in the 100 freestyle at the 2018 New South Wales State Championships.
Campbell, who is one of the most dominant sprinters in history, had initially taken a break from competition following a disappointing 2016 Rio Olympics but came roaring back in 2017, breaking the world record in the short course 100 freestyle last fall. And she has now extended that momentum into the long course pool, posting a 52.37 to win the 100 free at the New South Wales Championships last Friday.
That is the 11th fastest swim in history, with only Campbell, American Simone Manuel, and Sweden's Sarah Sjostrom having swum faster. Sjostrom is the current world record holder in the event and the only woman in history under 52 seconds, a feat she accomplished last summer at the 2017 World Championships.
But while Campbell may have lost her world record she seems more than capable of taking it back. This meet was the last competition for Campbell before Australian Commonwealth Games Trials next month, which means her fastest swims of 2018 may still be ahead of her. Throughout the meet Campbell also picked up wins in the 50 free (24.15), 200 free (1:58.85), and 50 fly (25.68).  
Congratulations Cate Campbell on earning Swimming World's Performance of the Week!
Special Thanks to LumaLanes for sponsoring Swimming World's Performance of the Week.
Learn More About LumaLanes