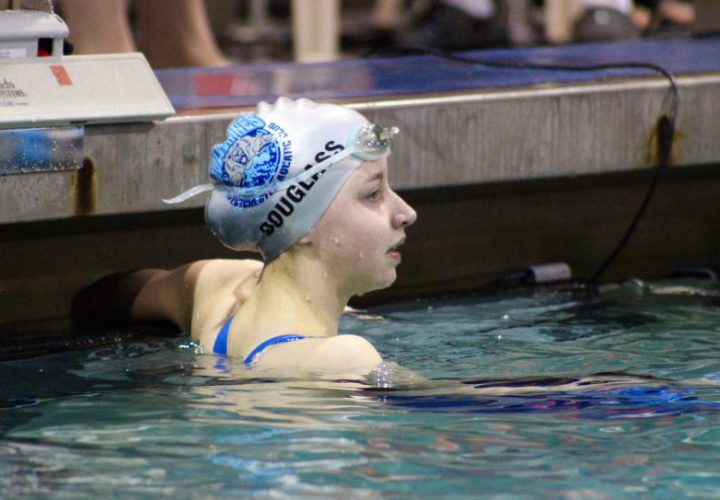 Photo Courtesy: Taylor Brien
Westchester Aquatic Club's Kate Douglass blasted a 22.04 to win the women's 50 free at Speedo Junior Nationals in Columbus. That effort matched Simone Manuel's 15-16 girls' NAG record that was previously set in 2013.
Douglass, 15, was victorious in the race by four tenths of a second over Gator's Isabel Ivey, who picked up her second podium finish of the night when she touched in 22.44.