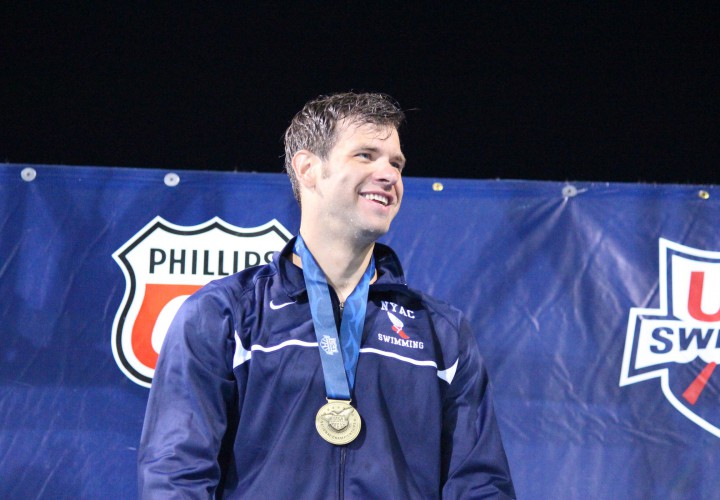 Photo Courtesy: Griffin Scott
Coverage of the 2015 FINA World Championships is sponsored by Wylas Timing. Visit our coverage page for more.
Shortly before the official results showed that he just missed out on a place in the 100 backstroke final at the FINA world championships, David Plummer talked about rallying from a disappointing prelim swim to move up the ranks in the semifinal.
Plummer had been getting over a stomach illness that he caught a few days before the meet, that had affected his swim in the morning heats. But Plummer said he looked at that race and devised a new tactic for the semifinal, particularly in his stroke rate.
"After watching the video, (I saw that) my stroke rate was way too high," he said. "The goal was to try to keep that a little under control. I think I ended up slipping a little more than I wanted it to in the first half, but it seems like I made up for it all right coming home."
Listen To Interview On Swimming World Radio

"I'm hoping a full night's rest will put me a bit closer to 100 percent," he said. About two minutes later, the results showed he finished in ninth, one place out of the final. But Plummer will return to swim in the 50 backstroke on Saturday morning.