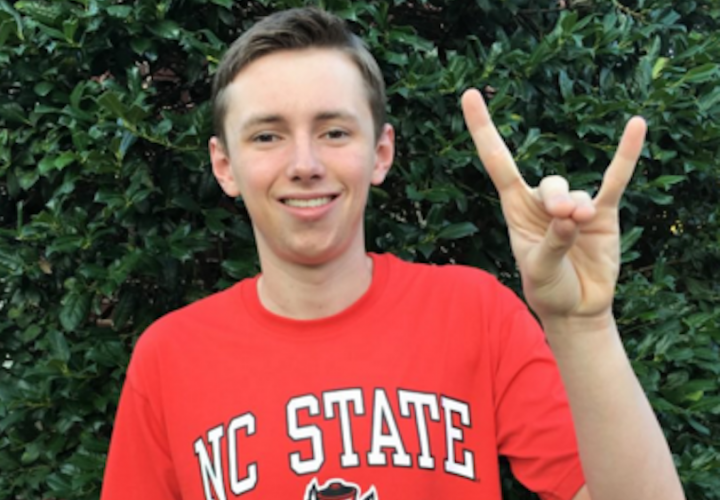 Photo Courtesy: SwimMAC Carolina Twitter (@swimmacc)
Agon is the proud sponsor of all high school coverage (recruiting, results, state championships, etc.) on SwimmingWorld.com. For more information about Agon, visit their website AgonSwim.com.
To report a college commitment, email HS@swimmingworld.com. Join Swimming World's Watch List
NEW COMMIT: SwimMAC Carolina's Curtis Wiltsey has verbally committed to swim for NC State beginning next fall. Wiltsey is a senior at Weddington High School where he was the 2017 North Carolina High School 3A runner up in the 500 free (4:33.83). He also finished fourth in the 200 free (1:42.07).
Wiltsey dropped significant time in the distance events this summer, in line with the large strides he made in the short course season. His top SCY times are:
500 Free 4:27.14
1000 Free 9:17.59
1650 Free 15:32.35
At the 2017 ACC Championships Wiltsey would have put some points on the board for the eventual ACC Champions with a 22nd place finish in the 1650.
Zach Brown and John Healy are other in-state swimmers who have given their verbal commitments to the Wolfpack. The men's class also includes Nate Mullens. Wiltsey joins SwimMAC teammates Julia Menkhaus, Will Chan, Rachel Lee, and Sophie Linder in making verbal commitments to college programs.