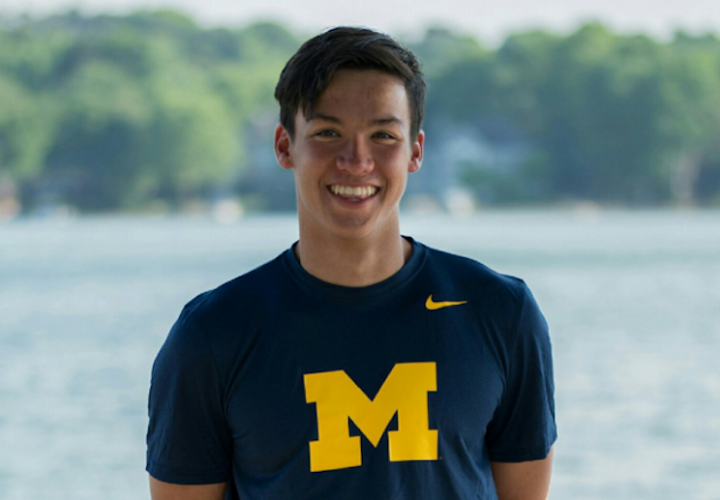 Photo Courtesy: SwimMAC Carolina Twitter @swimmac
Agon is the proud sponsor of all high school coverage (recruiting, results, state championships, etc.) on SwimmingWorld.com. For more information about Agon, visit their website AgonSwim.com.
To report a college commitment, email HS@swimmingworld.com. Join Swimming World's Watch List
North Carolina state record holder Will Chan has chosen to spend his college career at the University of Michigan, giving his verbal commitment to the Blue. Chan is a junior at Hough High School in Charlotte, North Carolina, and is a breaststroker at SwimMAC.
Some of his best SCY times are:
100 Breast 53.78
200 Breast 1:58.93
200 IM 1:48.91
50 Free 20.14
At the 2017 NCHSAA Championships he posted a winning 54.47 to dominate the 100 breaststroke and secure the state record. At Winter Junior Nationals East Chan was an A finalist in the 100 breaststroke and the 50 freestyle.
At this year's Big 10 Championships Chan would have topped the C final in the 100 breaststroke. He also would have been a 200 breaststroke C finalist. Thomas Cope, Jacob Montague and Charles Swanson were all breaststroke finalists at this year's meet. The trio are all freshman so Chan will have two years to train with them in Ann Arbor.
To report a verbal commitment email HS@swimmingworld.com.