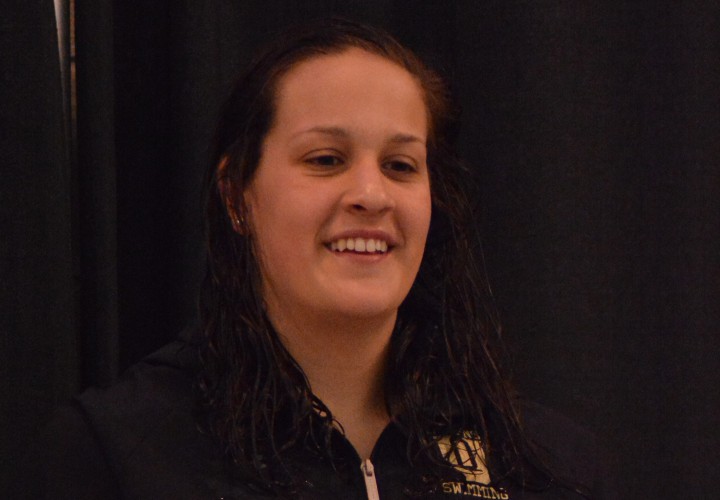 Photo Courtesy: Tony Romanini
GREENSBORO – Caroline Arakelian made it known that she will have no peer in the 400 IM this March at the NCAA Division II championships, taking down the division record in the event tonight at the USA Swimming nationals.
The Queens University of Charlotte swimmer posted a 4:13.20 to place 11th overall in the event, breaking the NCAA record of 4:14.00 set in 2011 by Casey Hurrel-Zitelman. And what a major time drop for Arakelian, chopping four seconds off the lifetime best of 4:17.51 from the 2013 NCAA championships. Arakelian won the NCAA title in that meet in the 400 IM, and placed fourth last year with a time that was just three hundredths of a second slower. It's obvious a fire was lit in Arakelian after that race.
Arakelian is also an NCAA champion in the 200 backstroke, and owns the NCAA record in that event with a 1:55.57. Will she notch her second NCAA record in tomorrow's race?
Arakelian's splits
Butterfly: 58.54
Backstroke: 1:02.85
Breaststroke 1:13.65
Freestyle: 58.16
NCAA records are pending verification.