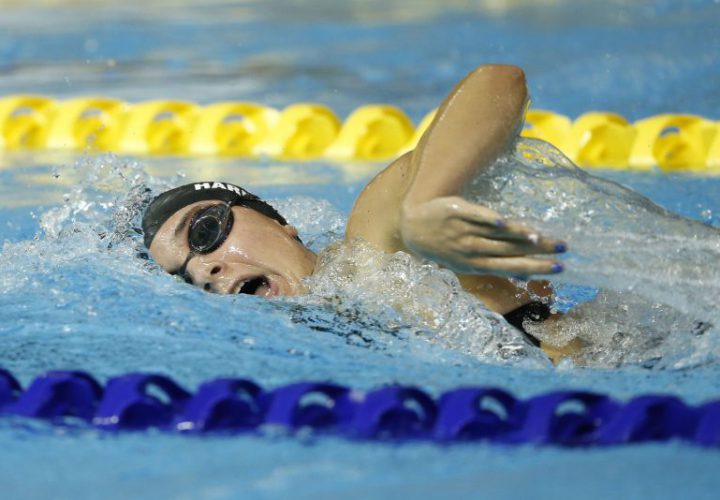 Photo Courtesy: Erich Schlegel/USA Today Sports Images
Editorial content for the 2018 NCAA DI Championship coverage is sponsored by TritonWear. Visit TritonWear.com for more information on our sponsor. For full Swimming World coverage, check event coverage page.
Georgia's Courtney Harnish talks about her first experience at the NCAA Championships, saying how it's "crazy fast" in the morning and that she will use this meet as a learning experience for next year.
The freshman discusses her 500 free swim-off and how she laid it all out there during finals. She also says that although it wasn't the meet she was hoping for, her favorite part was being able to cheer on her teammates at finals.