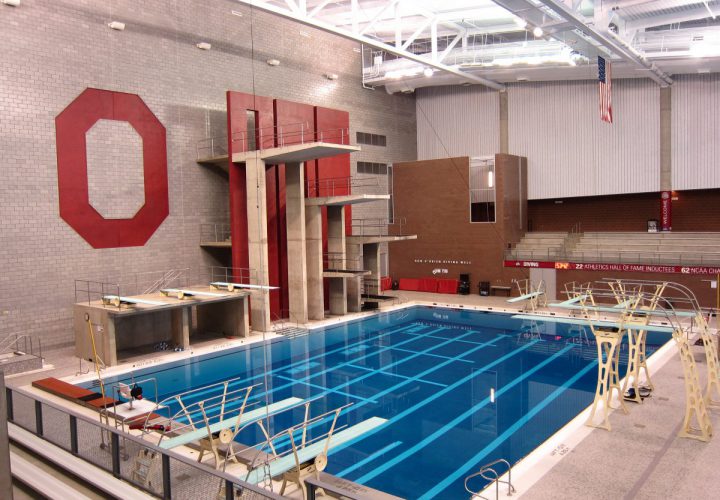 Photo Courtesy: The Ohio State University
By Dan D'Addona.
There are just two meets this weekend with Big Ten connections, but they should be pretty interesting.
Ohio State swims at Kentucky on Friday and Saturday, along with Toledo.
The Buckeyes have had a decent schedule this season, but have only faced non-power conference opponents this season in dual meets.
That changes this weekend at Kentucky with a battle between the Big Ten and SEC.
It kicks off a huge portion of the Ohio State season as the Buckeyes will have a week off following this road trip before facing Alabama and rival Michigan in the same week.
The Buckeyes are No. 18 in the men's national poll, while Alabama is No. 17 and Michigan is No. 8.
In the women's poll, Ohio State is No. 13, while Kentucky is No. 15. Michigan is No. 4 and Alabama is No. 20.
This will be a tune-up meet as the Buckeyes will look to get back to racing shape, especially knowing that another week off is coming before facing its biggest dual meets of the season.
The other Big Ten meet this week is the culmination of a training trip as Minnesota swims at Hawaii on Saturday.
The Golden Gophers are ranked No. 22 in the men's poll and No. 16 in the women's poll.
Training trips can be pivotal building team morale and camaraderie and meets that happen on those trips are definitely fun. But the Golden Gophers have some work to do in the Big Ten and this meet won't be all fun and games as they look to get back to business upon their return.