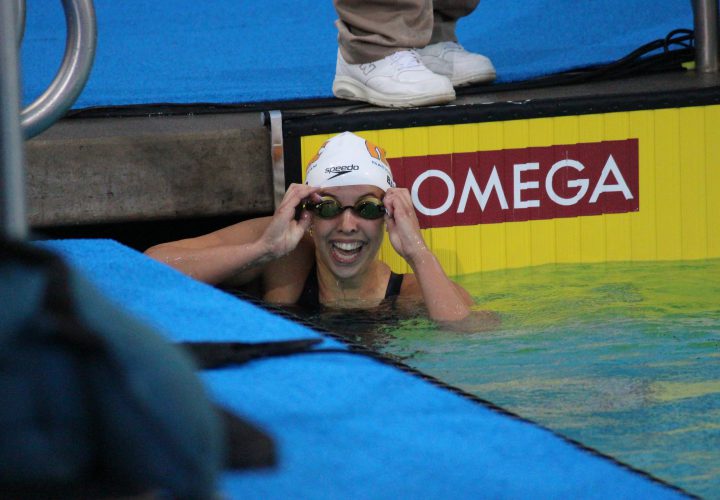 Photo Courtesy: Griffin Scott
Editorial Coverage provided by

Kathleen Baker has qualified for her first Olympic Games after finishing second in the women's 100 back, stopping the clock at 59.29. Olivia Smoliga touched the wall just 0.27 ahead of Baker to also make her Olympic berth.
Baker, who just finished her freshman year at Cal, came into Omaha seeded fifth in the event. Her final time is a personal best by four tenths.
Baker talked to the media after her race about racing in the final heat and her decision to scratch the 200 IM.
Video Interview: