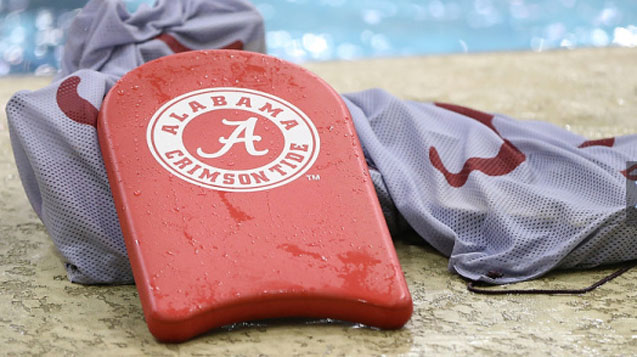 Photo Courtesy: Amelia J. Brackin
Agon is the proud sponsor of all high school coverage (recruiting, results, state championships, etc.) on SwimmingWorld.com. For more information about Agon, visit their website AgonSwim.com.
Wyatt Harrison will only have to drive about 60 miles next fall when he starts his life as a college student, as the Birmingham native will move to Tuscaloosa in 2016 to swim for the Alabama Crimson Tide.
Harrison is the second swimmer from the Birmingham Swim League to make a verbal college commitment today, joining teammate Sam Steele's decision to go to Louisville next fall. Like Steele, Harrison is a talented freestyler who favors the distance events.
Harrison has a lot of potential in the 1500/1650 freestyle, dropping 30 seconds in a year in the long course version from 16:35.41 to 16:08.38. In the 1650 free, he dropped 20 seconds in his lifetime best to 15:28.74 this past March. His short course yards time would convert to a sub-16:00 time in the 1500 free, putting Harrison within reach of an Olympic Trials cut.
Harrison has talent in the 1000 free as well with a lifetime best of 9:17.39. Coming close to that time in dual meets for the 1000 free would be a great boost for Alabama's distance program.