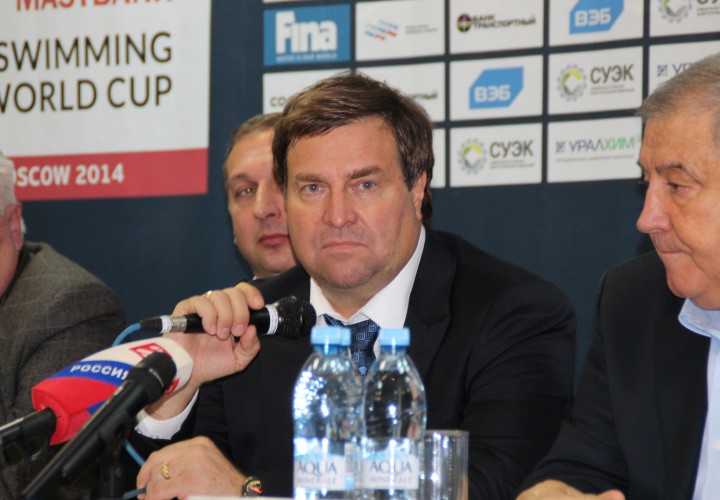 Photo Courtesy: Maria Dobysheva
Coverage of the 2015 FINA World Championships is sponsored by Wylas Timing. Visit our coverage page for more.
FINA Bureau Member and Russian Swimming Federation (RSF) President, Vladimir Salnikov, announced that new swimming disciplines that are likely to be introduced at the 2020 Tokyo Olympiс Games will not be included onto the competition programme at the expense of existing ones.
New swimming disciplines are the mixed freestyle relay and mixed medley relay and FINA favours to give them both the Olympic status.
"As for the Olympic programme, only aquatic events are likely to undergo some changes. However, it might happen only at the expense of already existing events. Speaking of aquatic events, I don't think swimming events will undergo any change whereas I cannot say the same about other aquatic events," commented Vladimir Salnikov.
"There is a new type of relay in swimming events – mixed relay. It is quite popular now because these exciting races are pretty interesting to follow, you never know the winner and it's too difficult to predict," he also stated.
The above article is a press release submitted to Swimming World. To reach our audience, contact us at newsmaster@swimmingworld.com.