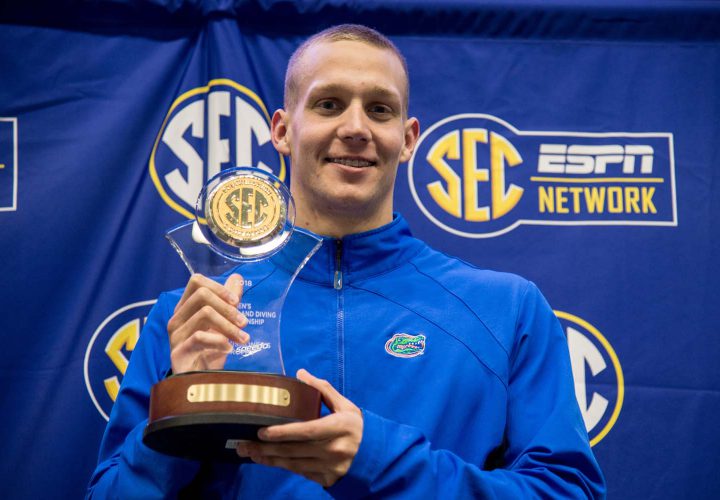 Fresh off an impressive meet, three-time SEC Swimmer of Meet Caeleb Dressel talks about his role as part of the Florida Gator dynasty and discusses how he doesn't get complacent with anything. He also talks about his senior class doing their part to earn the team title in a talented SEC Conference and is ready to do something special in March.
Gregg Troy talks about how his sixth SEC title is still just as special. He says his group is focused on the next target–NCAAs–and that the seniors will leave a legacy. He also notes that losing his voice is a great feeling when he gets to work with a fantastic group in a competitive conference.
Check out more video interviews from the SEC championships.