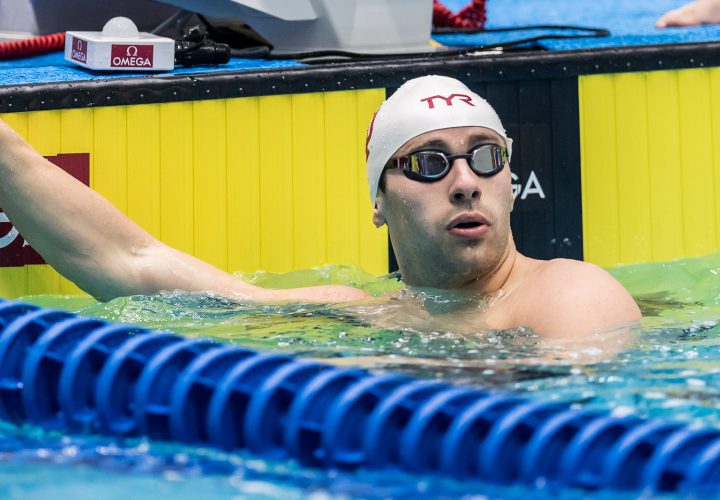 Photo Courtesy: Peter H. Bick
Editorial content for the 2018 NCAA DI Championship coverage is sponsored by TritonWear. Visit TritonWear.com for more information on our sponsor. For full Swimming World coverage, check event coverage page.
Blake Pieroni became the fastest man in history in the 200 free as the leadoff for Indiana's 4×200 free relay. The senior was the first person to ever break 1:30, doing so in a blistering 1:29.63. He crushed the previous NCAA and American record of 1:30.46 set by Townley Haas two years ago.
The Hoosier said it means a lot to him to be the first person to break such a barrier and thinks that there is a lot more to come this weekend. Pieroni discussed his plan to take it one swim at a time for the remainder of the meet and how his team plans on finishing in the top five.
Watch more videos from the men's NCAA championships.