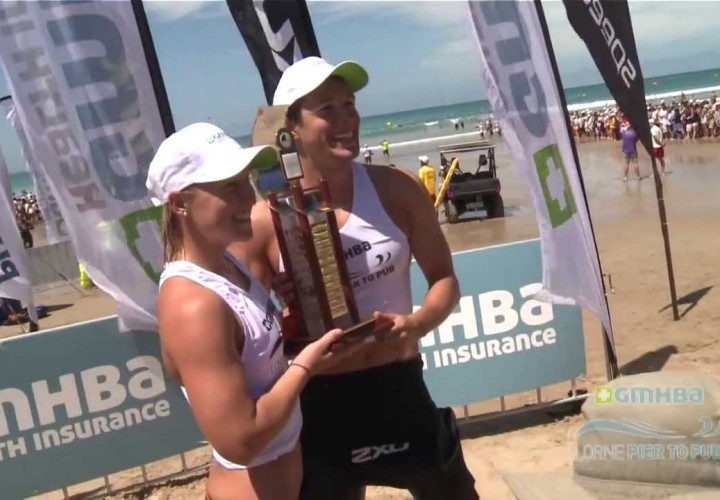 LORNE, Australia, January 14. THIS past weekend, volunteers from the Lorne Surf Life Saving Club organized the GMHBA Lorne Pier to Pub open water swim. The swim, hailed by meet organizers as "the largest open water swim in the world," has been around for more than 30 years.
The weekend-long event includes the Lorne Mountain to Surf 8K run the previous day, as well as the Yoga Challenge, which is a group yoga session, prior to the big Pier to Pub swim on Saturday. This year, organizers used the Yoga opportunity to raise funds for the Casey Tutungi Appeal. The fund-raiser went to help Tutungi, a resident of Lorne who was paralyzed after a field football accident.
Ben Lan of BL Media Solutions put together the following video highlights package showing off the best the event has to offer. The swim has more than 5,000 competitors, with the town of Lorne welcoming more than 20,000 visitors during the event.