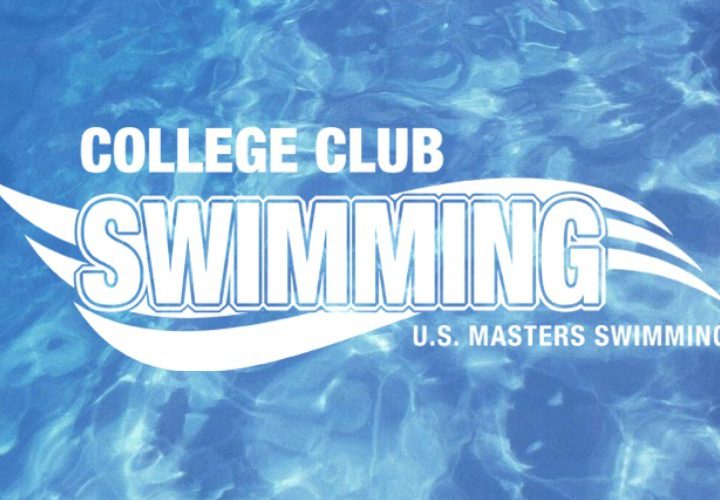 U.S. Masters Swimming, the national governing body for adult swimming, is helping to unify collegiate club swim programs across the country.
According to a report from U.S. Masters Swimming, the two organizations have a lot in common but the latter is missing consistent leadership, unity and a nation-wide presence. Swimming club in college has grown increasingly popular over the last decade, but the teams are typically led by student organizers. This results in frequent turnaround and inconsistency when these students graduate.
"USMS is excited to help unify and strengthen CCS. We saw an opportunity to help grow the sport of swimming at the college level and promote the health and fitness benefits of swimming as a lifelong endeavor. The parallels between College Club Swimming and Masters Swimming make this a great partnership. We look forward to its continued growth," USMS CEO Dawson Hughes said in the report.
The new national governing body, College Club Swimming, started their inaugural season in August 2017. Utah State's CCS Advisory Board member Jayden Howell also sees the similarities between the two groups and described how the competitors feel about their new infratsructure.
"Many college club programs are excited about partnering with USMS—an organization that understands our love of swimming for fun, health, fitness, and competition. Masters swimmers are much like us, and it's great to know that USMS is there for us to continue our sport long after college is over," Howell said
CCS will be hosting its first National Championship in April 2018 succeeded by an election for its second Advisory Board, made up primarily of college club officers, this spring.
About College Club Swimming
USMS is providing infrastructure for club and swimmer registration, a club lookup tool to help clubs and swimmers connect, a calendar of events, and an individual swimmer results database. To date, there are more than 100 clubs and 3,000 swimmers registered in CCS.
More information is available at collegeclubswimming.com.