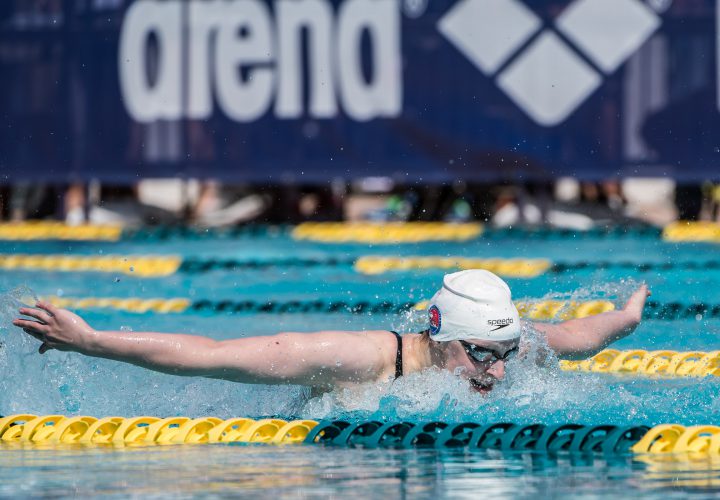 Photo Courtesy: Peter H. Bick
Editorial Coverage provided by

The heat sheet for the day one prelims session of the 2016 USA Swimming Olympic Trials is now available. Check back in the morning to follow all the live coverage of the action in Omaha, beginning at 10 AM CST.
Click here to view the heat sheet.
Heat Sheet: 2016 US Olympic Trials: Day 1 Prelims Heat Sheet – Results
Katie Ledecky has scratched the 400 IM. She was the fifth seed. There had still been a possibility that she would swim the event to get a race under her belt. Without the 400 IM, her first swim of the meet will come on Monday morning with the 400 freestyle prelims.
Other top 16 seeded swimmers to scratch are Becca Mann who was entered fourth in the women's 400 IM and Adam Hinshaw, who was 16th in the men's 400 IM.
In the men's 100 breaststroke, teen phenoms Michael Andrew and Reece Whitley will swim next to each other in heat 13 as the two takes lanes six and seven, respectively.
Scheduled Events:
Men's 400 IM
Women's 100 Butterfly
Men's 400 Freestyle
Women's 400 IM
Men's 100 Breaststroke