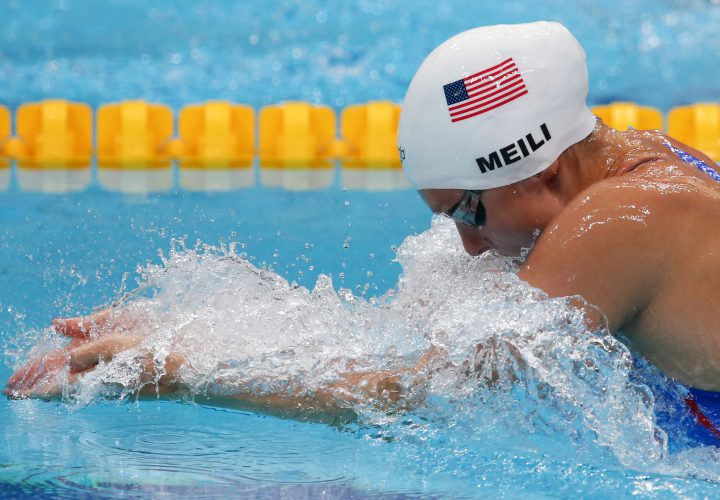 Women's 400 Medley Relay
The American women did not throw out their top team in the prelims of the women's 400 medley relay at the FINA World Championships, but they still did plenty to claim the top seed for the final by more than a second. The team of Olivia Smoliga (59.52), Katie Meili (1:05.17), Sarah Gibson (58.36) and Mallory Comerford (52.90) combined to swim a 3:55.95.
China qualified second in 3:57.12, using Fu Yuanhui (1:00.04), Shi Jinglin (1:06.55), Zhang Yufei (57.50) and Zhu Menghui (53.03). Canada's Kylie Masse (58.86), Kierra Smith (1:07.20), Rebecca Smith (57.75) and Sandrine Mainville (53.36) qualified third in 3:57.17.
The Americans should replace their entire team in the finals, with Kathleen Baker, Lilly King, Kelsi Worrell and Simone Manuel poised to come on. Canada will insert Penny Oleksiak to swim fly and Chantal Van Landeghem to anchor.
Russia, swimming without Yulia Efimova, qualified fourth in 3:57.53, and Australia, sans Emily Seebohm, Emma McKeon or Bronte Campbell, was fifth in 3:58.74.
Italy (4:00.03), Sweden (4:01.44) and Great Britain (4:01.78) also made finals. Sweden figures to deploy Sarah Sjostrom on their night relay.