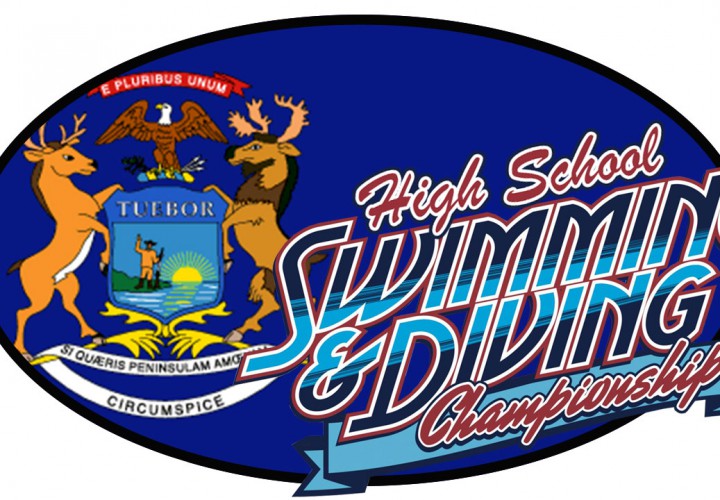 Photo Courtesy: Swimming World
Agon is the proud sponsor of all high school coverage (recruiting, results, state championships, etc.) on SwimmingWorld.com. For more information about Agon, visit their website?AgonSwim.com.?National Records for High School Are Pending Application Verification.? Click Here to Learn More
Agon is the proud sponsor of all high school coverage (recruiting, results, state championships, etc.) on SwimmingWorld.com. For more information about Agon, visit their website AgonSwim.com.
Farmington Hills Mercy High School scored 277 points to win the Michigan girls Division 1 state championships over Saline High School and their 248 points.
Saline High School's Lizzy Spears, Emma Loveland, Emily Klemptner, and Johanna Jorgenson won the 200 medley relay in 1:43.60 while Ann Arbor Skyline's Casey Chung, Georgia Mosher, Emily Lock, and Allison Haak were second in 1:44.00.
Saline's Luther led three women under 1:50 in the 200 free with her 1:47.69. Grand Ledge's Lola Mull (1:49.33) and Holland West Ottawa's Caroline Sisson, a Michigan commit, (1:49.69) were second and third. Mull won the 500 free in 4:47.32 ahead of Ohio state commit Mosher (4:51.78) and Luther (4:55.23).
Sisson was runner up in the 100 breaststroke (1:02.10) behind Hudsonville High School's Claire Tuttle (1:01.32). Mosher finished third (1:04.12).
Grand Haven's Kathryn Ackerman set a Division I, overall, and pool record in the 200 IM with a 1:57.92. Spears, an ASU commit, was second (2:00.60). Ackerman was later third in the 100 fly (54.76) as another division and overall state record fell. This mark came down at the hands of Rockford's Mogran Kraus in 53.73. Spears was sandwiched between the two in 54.67.
Harrison Farmington's Ashley Turak posted the 50 freestyle Division record with a 22.38. Saline's Jorgenson was runner up in 22.84. Turak also won the 100 free in 49.79 while Lake Orion's Claire Abbasse (50.05) and Jorgenson (50.52) took silver and bronze.
Ann Arbor sophomore Chung won the 100 back in 53.92, just a tenth shy of Farmington Hills' runner up Katie Minnich's 53.80 Division I record set in prelims. Minnich posted a 54.42 in finals.
With a 1:34.67 Harrison Farmington's Turak, Emma Inch, Hailey Stewart, and Madeline Greaves won the 200 freestyle relay. The team's Lia Munson, Inch, Greaves, and Turak also took the 400 freestyle relay in 3:26.35.
Full results available here.