Photo Courtesy: Chuckarelei / Pac-12
Colleges across the United States continued their assault on the record boards, with the Stanford Cardinal making a statement at the Pac-12 Conference Championships. Take a look below to see all of the major stories from The Week That Was!
The Week That Was #5 – Indiana Takes Down Michigan To Win B1G Title
The Hoosiers brought home the B1G Conference Championship this week, winning the men's team title for the first time since 2006 over six-time defending champion Michigan. Notably, Michigan and Ohio State tied for second place, both 122 points behind Indiana. Indiana broke six B1G conference records on their way to the team championship, including two from junior Blake Pieroni. The 2016 Olympian won the 200 free (1:31.83) and 100 free (41.44) in B1G meet and conference record times. Indiana sophomore Vini Lanza was named Swimmer of the Meet after taking wins in the 200 IM (1:41.59) and 200 fly (1:40.97) in addition to contributing legs to the winning 200 and 400 medley relays.
The Week That Was #4 – Hall Of Fame Coach Bob Gillett Passes Away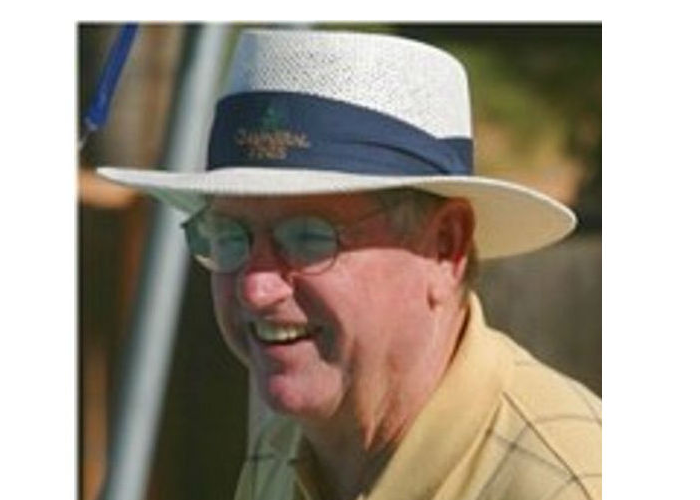 This week the swimming world unexpectedly lost coach Bob Gillett to a heart attack in Phoenix, Ariz. Gillette is a member of the American Swimming Coaches' Hall of Fame in addition to being in the International Swimming Hall of Fame, and is considered to be one of the major innovators in the sport. He is perhaps best known for his application of underwater dolphin kicking in races, most memorably demonstrated in protégé Misty Hyman when she won upset Australian Susie O'Neill to win gold at the 2000 Sydney Olympic Games. More recently, Gillett was coach to Cindy Tran, another noted underwater dolphin kicker who was the first high school female to swim under 52 seconds in the 100 backstroke. Gillett was also the founder of the National Club Swimming Association (NCSA), whose spring championships have grown to over 1600 athletes.
The Week That Was #3 – High School Records Come Falling Down
While there was plenty of records falling in NCAA this week, there were two high schoolers taking down their own records. Swimming at the 2017 Eastern Interscholastic Swimming & Diving Championships, Penn Charter junior Reece Whitley lowered the national independent high school record twice in the 100 breast, first with a 52.35 in prelims before lowering it again to an astonishing 51.84 in finals. That took more than a second off of the old independent high school record and put him less than a tenth off of Kevin Cordes 17-18 NAG record of 51.76. Meanwhile, at the Indiana High School State Swimming & Diving Championships, Carmel junior Drew Kibler broke a national independent high school record of his own in the 200 free. Kibler touched the wall in 1:33.30 to take down Maxime Rooney's record of 1:33.70 from last spring. While his couldn't repeat the performance in finals (he went on to win in finals in 1:33.79), he still has a whole year to take the record lower. Immediately after his strong performance at state meet, Kibler announced Monday that he was committing to swim at Texas in the fall of 2018.
The Week That Was #2 – Dean Farris Vaults To No. 1 In The Country
Harvard University freshman Dean Farris had a breakthrough meet at the 2017 Ivy League Swimming and Diving Championships in Cambridge, Mass., swimming to No. 1 in the country in the 200 free while also moving up to sixth fastest performer of all-time. Farris touched the wall in 1:31.56 to take down his meet, team, and pool record from prelims (1:32.71). That swim broke one of the oldest pool record on the books at Blodget, set by none other than Olympian Rowdy Gaines back in 1980. That puts the freshman as one of the favorites heading into NCAA's in March, where he will face off against American and NCAA record holder Townley Haas. Farris also set meet records en route to titles in the 100 back (45.38) and 100 free (42.06) and contributed to record setting 200 medley, 400 medley, 800 free and 400 free relays. Harvard would go on to win the school's 24th team title and first since 2014 with 1705 points, over 350 points ahead of second place Penn.
The Week That Was #1 – Stanford Smashes Records En Route To Pac-12 Title
Stanford put on a show at the women's Pac-12 championships this week, swimming to several new American and NCAA records in addition to taking the overall team title over the Cal Bears. The team of Lia Neal (1:43.34), Katie Drabot (1:43.43), Ella Eastin (1:42.37) and Katie Ledecky (1:40.28) opened the meet with an American and NCAA record of 6:49.42 on the first night of the meet, erasing Cal's mark from the same meet two years ago. Ledecky continued with an American and NCAA record in the 500 free (4:25.15) before taking down the 400 IM American record (3:57.68) with a monster 52.67 on her final 100. But the biggest swim of the meet may belong to junior Ally Howe, who took down Natalie Coughlin's legendary American and NCAA 100 backstroke record from way back in 2002 when she won the event in 49.69. Coughlin had long held the record at 49.97, and despite numerous near misses remained the only woman to swim under 50 seconds in the 100 backstroke for 15 years. Stanford closed the meet with another American and NCAA record in the 400 free relay, with the team of Simone Manuel (46.47), Ledecky (48.10), Janet Hu (47.49) and Neal (46.45) beating the record by three one-hundredths to go 3:08.51. Full recaps from all sessions of the meet can be found on the Event Landing Page.